Award Winning Smoked Food Hampers
Order in advance - Delivery Info
Wednesday Smokery Tours and Tastings
Spring can only mean one thing - our smokery tours and tastings have started again.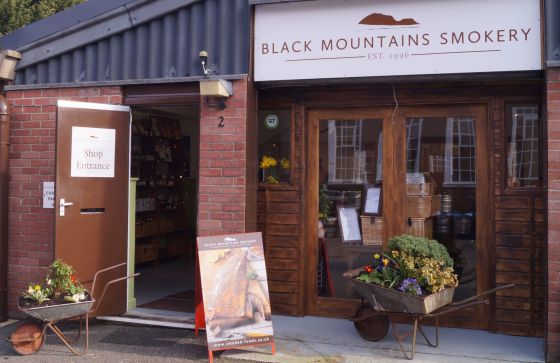 We hold Smokery Tour and Tastings every Wednesday at 11am from March to September.
You'll gain an insight into the history of curing and smoking and traditional processes and go on a guided tour with Jonathan around the smokery production area to understand the workings of our kilns for hot and cold oak smoking as well as a demonstration of hand slicing smoked salmon.
Next, Jo tutored tasting of our award winning smoked foods including serving ideas with specially selected accompaniments.
Booking is essential.
Cost: £15 / person
Please phone: 01873 811566 or email: admin@smoked-foods.co.uk