Award Winning Smoked Salmon
Free Postage to UK on Hampers
Oak Roasted Salmon Fishcake Recipe
Serves 4
This recipe has been kindly shared by Sally Hallwood. In her own words this is, 'Great for any leftover salmon and perfect for Boxing Day.'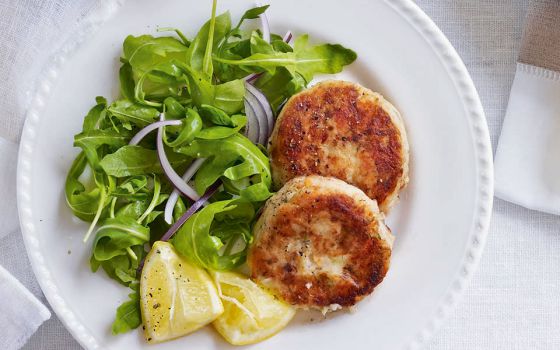 Ingredients
5-6 Capers
4 tablespoons of Mashed Potato
2 large Free Range Eggs - beaten in separate bowls
Juice of half a Lemon
1 heaped tablespoon of Plain Flour
Breadcrumbs - brown or white
Place the potato, capers,
chilli
, lemon juice and one beaten egg into a blender and pulse to your preferred consistency. Fold or pulse in the
salmon flakes
and season
.
Scoop a small handful at a time and shape into a cake; dip into the second beaten egg then into the flour followed by the breadcrumbs.
Fry in
olive oil
until golden brown and then finish in a medium oven for about 20 minutes.
Serve with a salad or hollandaise sauce – and a glass of white wine!