Award Winning Smoked Salmon
Free Postage to UK on Hampers
Smoked Chicken & Broccoli Bake Recipe
Serves 6
A hearty Supper for a family night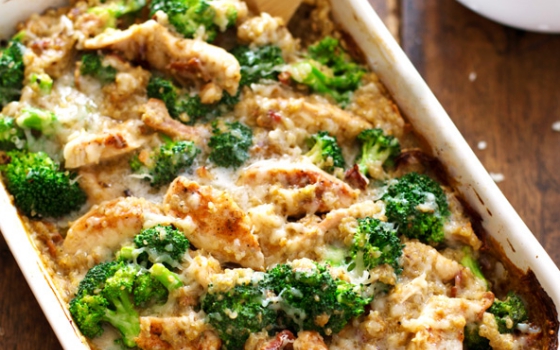 Welsh artisan food and hampers delivered on your day of choice
Ingredients
470ml chicken stock
Halen Môn Sea Salt & Black Pepper
Grated nutmeg
300ml crème fraiche
300ml double cream
500g penne pasta —cooked al dente
6 Slices Smoked Bacon—fried & chopped
3 x 170g Smoked Chicken Breasts—sliced
40g smoked cheddar—grated
500g fresh broccoli florets
Preheat the oven to 200°C. Generously grease a 9x13 baking dish.
Place the broccoli in boiling water for 1 minute until it turns bright green and then run under cold water.
Combine the broccoli, pasta, Smoked Chicken and Smoked Bacon in the baking dish.
Bring the double cream to a simmer and add the crème fraiche and stock, season with salt, pepper and nutmeg to taste & pour it over the contents of the baking dish. Bake uncovered for about 30 minutes.
When piping hot and bubbling, top with the cheddar and bake for a further 5 minutes, or just long enough to melt the cheese.
Serve and enjoy!