Award Winning Smoked Salmon
Free Postage to UK on Hampers
SIMPLE SMOKED SALMON PASTA RECIPE
Serves 2 – Lovely for a quick lunch or supper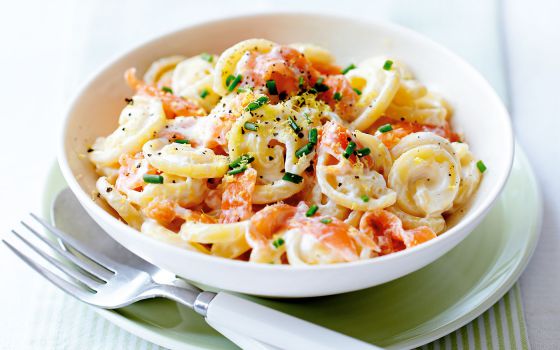 Ingredients
150g pasta
100ml Crème fraîche
1 Clove garlic - crushed
100g Smoked Salmon or Smoked Salmon Trims or Oak Roasted Salmon
1/2 Lemon - juice and zest
Chives to garnish

Mix together the crème fraiche and crushed garlic.

Cook and drain the pasta, then return it to the pan, adding the crème fraiche mix and cook on a low heat for 1 minute. Turn off the heat and combine with the Smoked Salmon and lemon juice.
Season with sea salt and black pepper as required ( no salt if using trims) and top with the lemon zest and chives.