Award Winning Smoked Salmon
Free Postage to UK on Hampers
Smoked Salmon & Poppy Seed Palmiers Recipe
Makes 10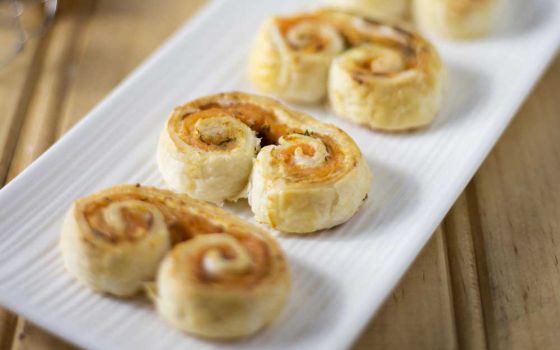 Ingredients
320g Sheet puff pastry
1 Egg, beaten
1 tbsp Poppy seeds
5 tbsp Cream cheese
Small bunch Chives, snipped
Heat Oven to 200C/180C fan/gas 6.
Unroll the pastry and brush one side all over with the beaten egg. Sprinkle over the poppy seeds, then flip over the pastry. Spread the cream cheese over the pastry and top with the
Smoked Salmon
, then scatter over the chives. With one of the longer sides facing you, mark a line roughly down the centre, but don't cut all the way though. Tightly roll each end in towards the middle until you reach the centre. Slice into 1cm-thick pieces and place, cut-side up, on baking tray lined with baking parchment. Chill until ready to bake or freeze for up to 2 months.
Bake in the oven for 20-25 mins until puffed up and golden brown (if baking from frozen, cook for an extra 5 mins). Leave to cool on a wire rack before packing for your picnic.