Award Winning Smoked Salmon
Free Postage to UK on Hampers
Scrambled Eggs with Smoked Salmon on Granary Toast Recipe
Serves 2
Lovely for breakfast or as an easy snack.
We always buy our granary bread from Askew's Bakery on Crickhowell's High Street.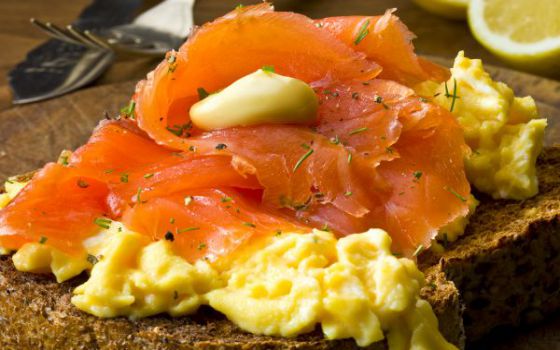 Ingredients
4 Eggs
1.5 tbsp Butter
1 tbsp Double cream
1 tbsp Chives
Granary bread
In a pot, add eggs (do not beat them) and mix with butter non-stop over medium heat for 2 minutes until creamy (ensure eggs are not cooked too thoroughly).
Remove from the heat, add salt, black pepper and dill.
Place the slices of Smoked Salmon on the top of the granary toast.
Pour over the scrambled eggs over the salmon topped toast.