Our Traditional Smoking Process
Award-winning oak-smoked foods and Welsh Luxury hampers delivered on your day of choice
Gently smoked over Welsh oak
We only use Welsh Oak shavings from Cadw or other local furniture makers for smoking. We never use wood pellets or commercial wood chips as they are processed and often not sustainably produced.
Using by-product wood shavings, which are essentially offcuts, means that our production team must be highly skilled in order to produce a consistent product. They select different consistencies of wood shavings for each product and each kiln.
Our Bespoke Oak Platters are made from larger offcuts of the same Welsh oak. Each one is unique, with beautiful grains and knots.

At Black Mountains Smokery our food is hand prepared using traditional methods with modern kilns.
Jonathan Carthew, Black Mountains Smokery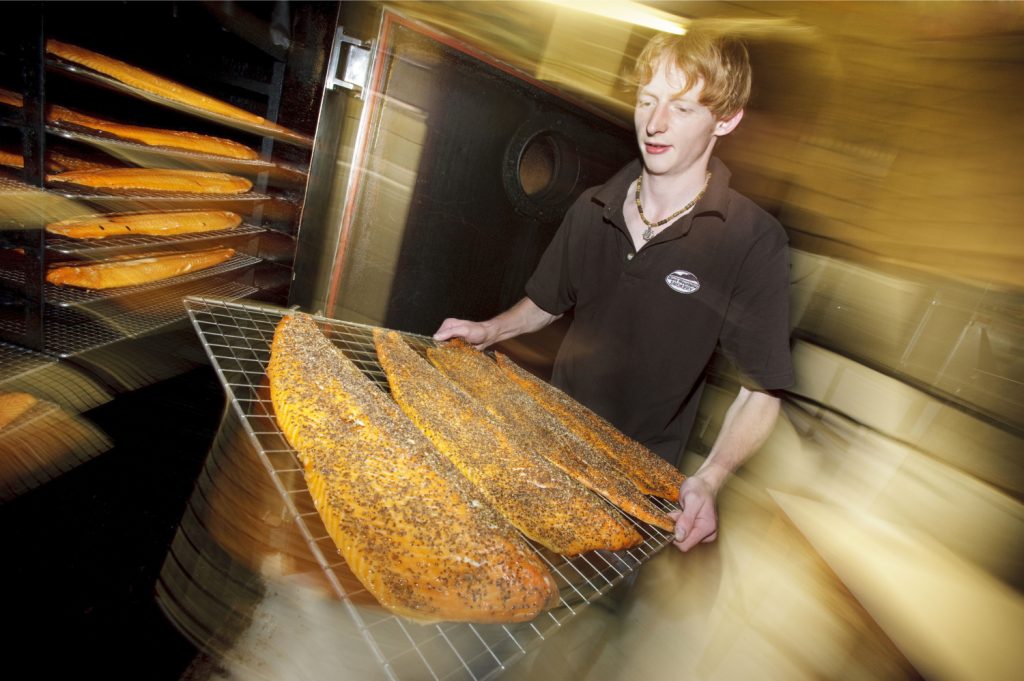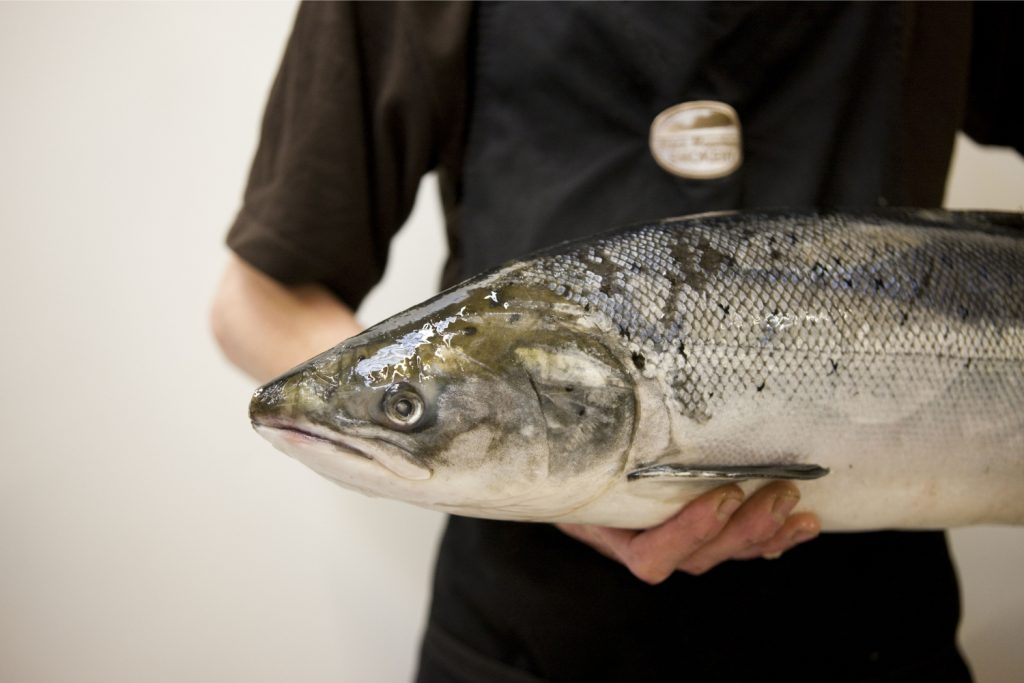 Smoking and curing of food is a traditional craft. The quality of the smoked product depends upon care taken at each stage of the process from sourcing & selection of materials through preparation and smoking to delivery.
The skill of the smoker is crucial. The fine texture & taste of the end product depends on the timings and temperatures, which in turn can depend even on the weather!
All the slicing of smoked salmon is done by hand, with great care, skill and speed! If you would like to learn how to slice smoked salmon at home, please watch Hugh's video tutorial.
We source fabulous fresh foods, sustainably produced from selected quality UK suppliers only. Every product is cured prior to smoking using dry salt or a special brine or marinade solution to aid preservation and enhance flavour.
We use modern kilns which are better at maintaining an even temperature than an open fire. This helps to maintain consistency and to ensure that each product is perfectly cooked. Modern custom-made kilns are used to either hot or cold smoke the various produce. Smoldering oak chips provide the smoke. Cold smoking involves a remote smoke source. The cold smoke is slowly drawn through the kiln over the food by the chimney with an internal fan evenly distributing the smoke for consistency of product. Hot smoking involves a proximate smoke source and high temperatures so that the foods are roasted in the hot oak smoke.

The salmon was sublime, the batch we had was perfect. All three families here had some, and we all thought it was brilliant!
James Goodman – January 2021