About Black Mountains Smokery - Our Story
The Black Mountains Smokery team has a core staff of just 10 that work on-site, with an extra 3 members that do some very important jobs from afar! The team then doubles in our busy autumn months. For Christmas 2022 we peaked at 21 busy worker bees, working double-time to dispatch over 3000 parcels in December! We are very grateful to our wonderful local community and lovely friends who have clubbed in to help or put forward some bright-eyed gappies for recruitment. A big thank you to all those who helped here at the smokery and good luck on your next adventures – and come back next year!
With the ups and downs of the past couple of years our team has managed at one stage to run only with 5 people, similarly to most small business our greatest threat so far has been Covid. Yet we survived and are here to take on another year. Our team looks very different to pre-covid times; we have taken on new full-time and temporary staff and we're all getting thoroughly stuck in!
Here is an introduction to our current team: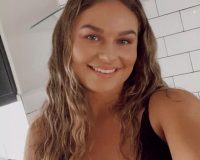 We're thrilled to welcome Rebekah to our BMS office team with all her energy and zest for life and sport – she's represented Wales in both tennis and rugby. She's recently returned from walking in the Himalayas and will be starting her graduate physiotherapy training next year. Look out for her at the BMS roadshow this autumn!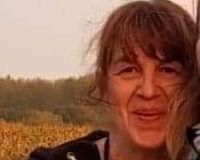 Corinne has become our fabulous and resilient mainstay manager leading our production team.  We welcomed her back after her quarantine with delight. Her cool-headedness and proficiency in production came as a great relief!  She is bright and bubbly, organised and calm, and has brought many changes to streamline our processes.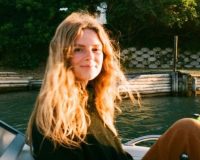 Our South African niece, Ella, joins the BMS Christmas team.  She was last with us in August, ever in the right place, helping us with Hetta's wedding preparations! Always smiling but oh so organised, we are thrilled to welcome her into the festive warehouse madness.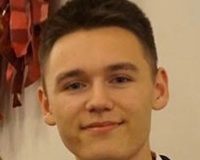 Alex joined us in August 2020 to become our full-time production assistant on a youth employment scheme. He has assimilated wonderfully into the production team after Corinne took him under her wing. He's quickly become a reliable hand and he's possibly even the fastest salmon slicer! He's a local boy and both of his parents work in the company next door to us. It feels great to be so close-knit!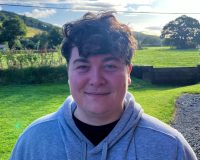 Ben is a great new full-time addition to our production staff and he's been very busy over the last few months learning the ropes in the Smokery. He hails from just down the road in Abergavenny and enjoys supporting Chelsea Football Club, and playing a few games of pool in the pub with his mates!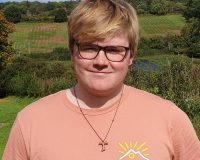 Rhys is our gap-year student for Christmas 2023, he's a keen mountain biker and rugby enthusiast and has just completed a bike maintenance course so we're hoping for some top biking tips from him! He will be with us in the warehouse for our silly season en-route to beginning a French degree next year.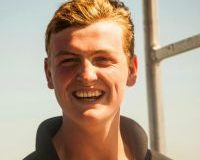 Having balanced his time between two seasonal businesses, marquees in the summer & the smokery in the autumn, Hugh, our son, is now running our Christmas warehouse.  You may have noticed, however, that he hasn't been able to resist getting out and about to fairs and events! For many years he has been an integral part of BMS; he's a machine when it comes to slicing salmon, and an all-important Mr. Fix-It whenever we have needed him. He will be sorely missed when he moves to pastures green in January 2024.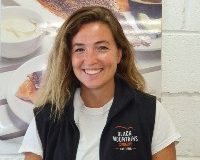 Our daughter Hetta has graduated from her time at BMS and has retrained as an investment manager in the city. However, she often takes the time to help out from afar with recipes and photography, social media suggestions, and generally poke her parents in the right direction!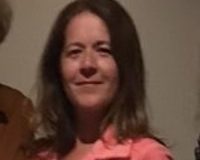 Anna is a part-time member of office staff, she is kind and meticulous. After starting in May 2021 she has now settled in and taken on more responsibility and is a key member of marketing and sales. She has also proven to be a star in the shop and her local knowledge comes in handy especially when it comes to advising customers and taking orders.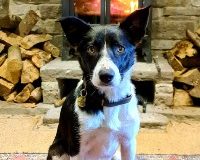 Marcus is our dream neighbour, but he also is much more than that! He is a fellow Welsh country enthusiast, found always either cooking up a storm, up a hill enjoying the outdoors or going above and beyond to help us rural folk with our tech problems. He gives us his genius IT support and is always on call as our office superhero whenever any tech goes squiffy. He's also a qualified chef and private caterer so he gladly acts as quality control when any food needs testing! Here's a picture of his dog Fizzy as, despite his many talents and sparkling reputation, Marcus is a bit camera shy!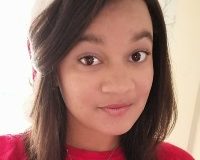 Emma is our digital marketing go-to. If ever there is a job too complicated or too onerous for us in the office, we ping an email over to Emma and she sorts it in seconds! She works for InSynch, who have been assisting our business and website for years and we cannot thank her enough for keeping our marketing modern and a true reflection of our ethos! We're eager to have her down to the Smokery when we can, to give her a proper tour and tasting.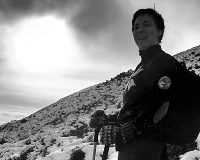 Kate has been our trusty bookkeeper for a few years now. She started working for us in between gardening jobs. Now we keep her so busy we fear there isn't much time for green fingers! She's a local gal and a part of the extended BMS family. She's been working from home during the COVID period. We can't wait to have her back on Fridays for a good old catch up in the office!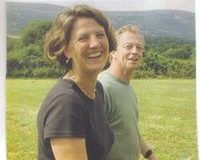 Jo & Jonathan started Black Mountains Smokery in 1996. The smokery has grown a lot since then but remains a family-run local business with the same principles it started with.
Together, they are quite the team and it's only because they've done so well that they need all the extra hands!

Thank you so very much for my box. A birthday gift from my daughter. It arrived in plenty of time and exceptionally packaged. I had the most fabulous breakfast and would recommend your company to everyone who loves fine smoked food. Thank you from a very happy mum.
Emma R, February 2021