Smokery Shop Open – come and see us!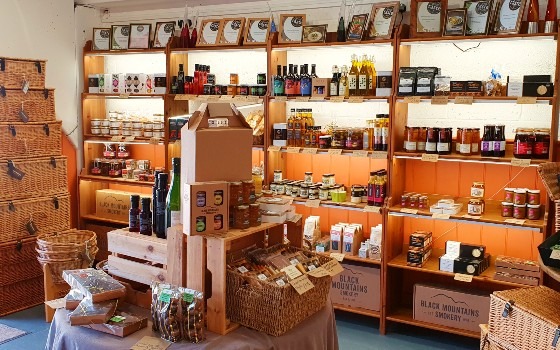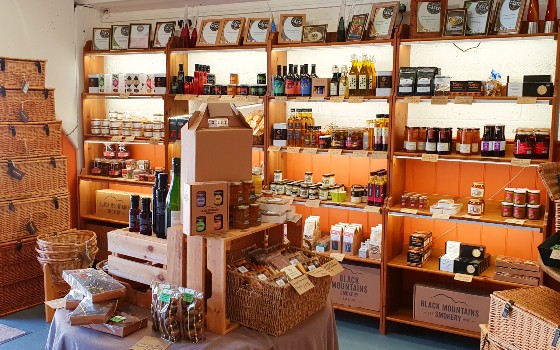 Our beautiful little Black Mountains Deli & Smokery shop is now open for customers and filled to the brim with delicious Welsh artisan produce.
We have all of our favourite smoked goodies of course – meats, fish, cheese, charcuterie. Complimentary condiments such as chutneys, jellies, oils & dressings. Savoury treats like crackers, olives, dips and not forgetting lots of naughty yummy goodies including chocolates, biscuits and ice cream. We have a drinks cellar too with lots of alcoholic and non-alcoholic beverages.
Everything that you could want or need for delicious dining whether it be for yourselves, entertaining guests or to give as a gift.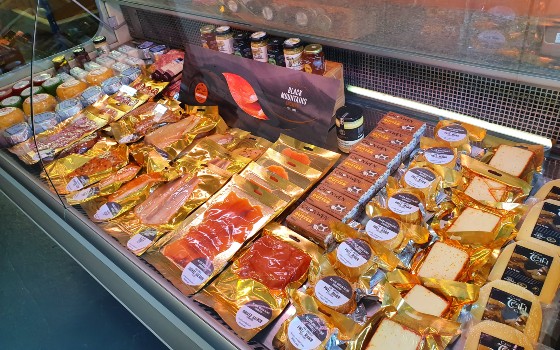 We are located just outside of Crickhowell on the Elvicta Estate (post code: NP8 1DF). You'll see our flags on the roadside as you approach, just follow the one-way system as you enter the estate, and we are one of the first buildings on the left – you can't miss us!
The Black Mountains Smokery Shop is now open 9 a.m. – 5 p.m. Monday to Friday & there's plenty of parking on site. So, if you're in the area or passing through, do pop by and say hello and see if anything tickles your fancy. We've really missed seeing you all.