Find Smoked Foods at the Hay Festival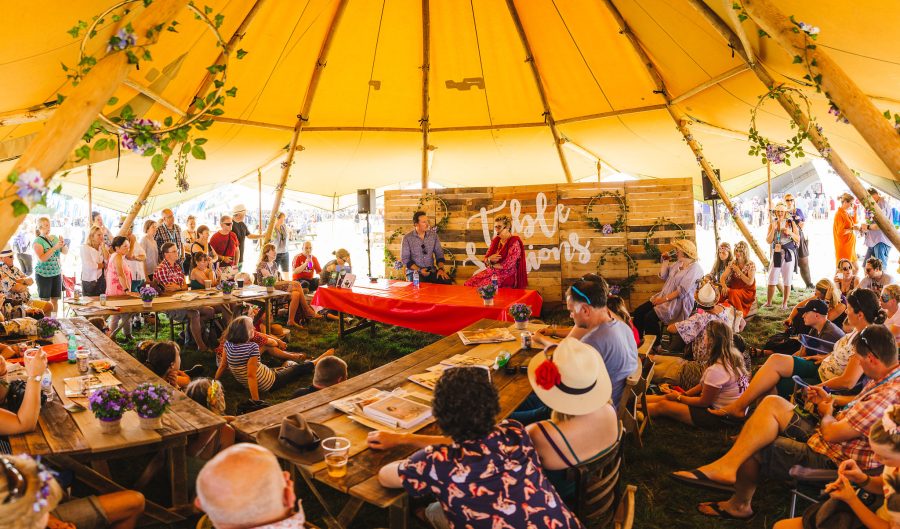 The buzz surrounding Hay-On-Wye is only increasing. Later this month Hay is going to be holding two of its renowned events that draw people like your lovely selves from far and wide. So why not find smoked foods at the hay festival this year.
Hay Festival 2022
A brief history…
Hay Festival is one of the worlds leading art and literature festivals, bringing people together to share stories and ideas. From Nobel prize winners and novelists, there is a wide and diverse audience and something for everyone. Dreamt up around a kitchen table, the festival was created in 1987, since then it's taken off and become a real success. For thirty-five years this event has inspired and educated people, its enormous popularity has meant it has traveled to 30 locations from Columbia to cities in Spain, Mexico, Peru, and the USA. Celebrated for its global reach the Hay Festival has been awarded Spain's Princess of Austria's Award in Communication and Humanities in 2020.
This year…
The festival will run from Thursday 23rd May to Sunday 5th June and will incorporate live talks, plays, and music. There's an activity for everyone. For more information on this year's line-up head over to the Hay Festival Website.
How The Light Gets In 2022

A brief history…
They say words are powerful things, they even have the ability to start a festival. The line from the Leonard Cohen song "There's a crack in everything… and that's how the light gets in" is how the festival obtained its quirky name. There are talks by world-leading thinkers, poetry & late-night dancing – there are a plethora of activities to participate in. Started back in 2008 this event happens twice a year, so if you miss out in May don't worry you get to do it all again in September.
This year…
The festival will run from Thursday 2nd June to Sunday 5th June and will incorporate experiences from the inner circle, workshops, and even children's activities. There is an overlap with the Hay Festival so why not make a week of it and do both. For more information on this year's line-up head over to the How The Light Get In Website.
BMS Involvement…
Want to get your hands on our produce over these marvelous events? Hay Deli will be serving our very own Smokey Jo's Smoked Salmon Pate within the festival site, but we'd also recommend visiting their gorgeous delicatessen, situated just off the main high street. They stock a range of our smoked foods, along with a wide range of other artisan produce, sourced both locally and further afield. Check out their wonderful range on their website.
There are a few menu options in and around Hay-on-Wye; If you're staying at the highly acclaimed Felin Fach Griffin or in the gorgeous Seven Stars B&B you will find our Smoked Salmon in some fantastic dishes. Or, if you're a pub lover and you're in need of a smokey fix, why not take a wander to The Old Black Lion?
Or maybe your want to pop into our lovely shop on your way through the choice is yours.
Our lovely smokery shop is situated a grand total of 32 minutes away from Hay, in the equally lovely Crickhowell, so really not that far! If you want to do some exploring but don't want to wander too far from the festival why not pop down and meet us, there are some lovely walks in between! We'd be delighted to see your lovely faces and supply you with some tempting treats to sustain you.