Meet the BMS Core Team 2021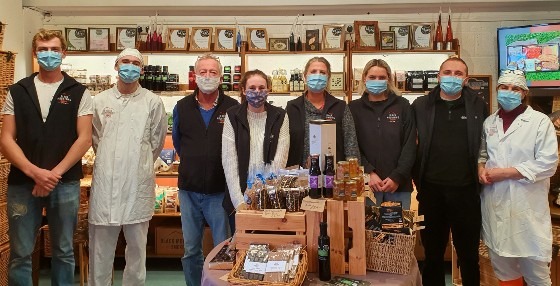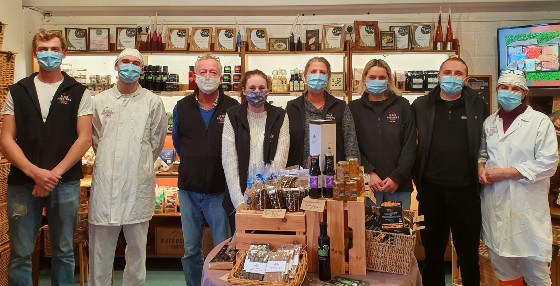 Meet the BMS Core Team!
The Black Mountains Smokery team has a core staff of just 9 that work on-site, with an extra 3 members that do some very important jobs from afar! The team then doubles (or even triples!) in our busy autumn months!
As you can imagine, this past year has been a little different. The imposing of lockdown meant that both Naomi and Corinne (essentially our entire production team) had to quarantine straight away. Leaving only three of us juggling many jobs, we commandeered our children, Hugh and Hetta to join the ranks and help keep up with an increased number of mail orders. Blyth also moved in with our family for lockdown. Together we formed one house and workforce so we knew we could be extra safe.
Having our children help out was a real savior! As time went on, our production team returned and we were also able to take on new staff. They have provided relief for us and our children and made things a whole lot easier to manage! Our team now looks very different as we enter a new year; we have taken on new full-time and temporary staff and we're all getting thoroughly stuck in!
Here is an introduction to our current team:
Blyth is a close family friend who has now been working with us for a full year. He was helping out wherever he was needed during lockdown. He has now properly reassumed his role in the office. Smokey Jo and Blyth manage all things admin, so any new content online or on social media comes through him. You'll get a chance to talk to him when you phone your orders in!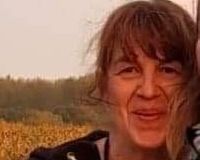 Corinne has become our fabulous and resilient mainstay leading our production team.  We welcomed her back after her quarantine with delight. Her cool-headedness and proficiency in production came as a great relief!  She is bright and bubbly, organised and calm, and has brought many changes to streamline our processes.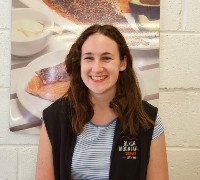 Naomi has joined us for her student placement year from Harper Adams University where she studies  BSc (Hons) Food Technology and Product Development. She's already had a very successful stint in production and now she is settled, she will have a chance to try her hand in other areas of the business. She is bright, giggly and very conscientious and a hugely welcomed addition to the team.
Hugh, our son, has recently become a partner in a tent and marquee company yet he's sweetly balancing his time between two businesses and he has been an integral part of our running.  For a while at the beginning of lockdown, he was practically manning all of our production on his own! He's a machine when it comes to slicing salmon, and an all-important Mr. Fix-It whenever we need!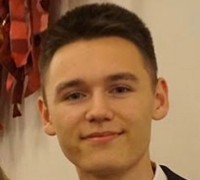 Alex joined us in August to become our full-time production assistant on a youth employment scheme. He is fresh out of school and has done a great job of assimilating into working life. Corinne has taken him under her wing and he's quickly become a reliable hand. He's a local boy and both of his parents work in the company next door to us. It feels lovely to be so close-knit!
Bea, another of Jo & Jonathan's surrogate children, has recently decided to take a break from being a Pharmacist in the Big Smoke (our very own NHS hero) and! move back to lovely Wales. She is a seasoned BMS gal having worked at various fairs with Hetta over the years. Lucky for us, we not only managed to draft her in for our crazy Christmas period but hopefully into the New Year as well! She has joined the A-Team in the office and will more often than not be answering the phones to speak to you lovely bunch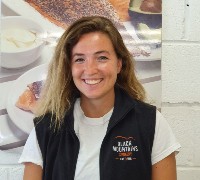 Our daughter Hetta had no plans to work with us this year. In fact, she probably thought she'd graduated from her time at the smokery entirely. Unfortunately, Covid-19 put a hold on her plans for the year and we drafted her in for some much-needed help! She has now been able to start her new venture in finance. But she always takes the time to help out from afar, give suggestions, and generally poke her parents in the right direction!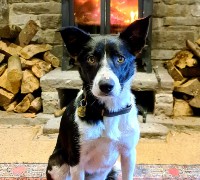 Marcus is our dream neighbour, but he also is much more than that! He is a fellow Welsh country enthusiast, found always either cooking up a storm, up a hill enjoying the outdoors or going above and beyond to help us rural folk with our tech problems. He gives us his genius IT support and is always on call as our office superhero whenever any tech goes squiffy. He's also a qualified chef and private caterer so he gladly acts as quality control when any food needs testing! Here's a picture of his dog Fizzy as, despite his many talents and sparkling reputation, Marcus is a bit camera shy!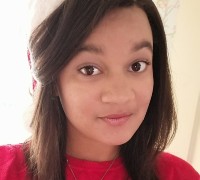 Emma is our digital marketing go-to. If ever there is a job too complicated or too onerous for us in the office, we ping an email over to Emma and she sorts it in seconds! She works for InSynch, who have been assisting our business and website for years and we cannot thank her enough for keeping our marketing modern and a true reflection of our ethos! We're eager to have her down to the Smokery when we can, to give her a proper tour and tasting.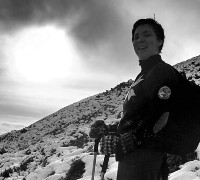 Kate has been our trusty bookkeeper for a few years now. She started working for us in between gardening jobs. Now we keep her so busy we fear there isn't much time for green fingers! She's a local gal and a part of the extended BMS family. She's been working from home during the COVID period. We can't wait to have her back on Fridays for a good old catch up in the office!
Jo & Jonathan started Black Mountains Smokery in 1996. The smokery has grown a lot since then! But it remains a family-run local business with the same principles it started with.
Together, they are quite the team and it's only because they've done so well that they need all the extra hands!