Oak Roasted Salmon With Leeks and Mustard Recipe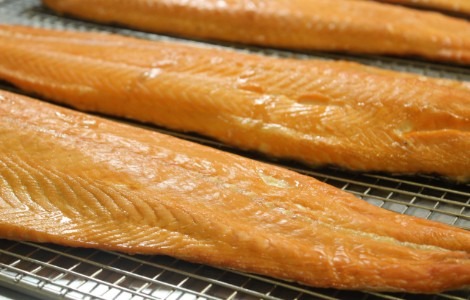 Try our take on Delia Smith's delicious Oak Roasted Salmon With Leeks and Mustard recipe using Black Mountains Smokery oak roasted salmon.
Serves 2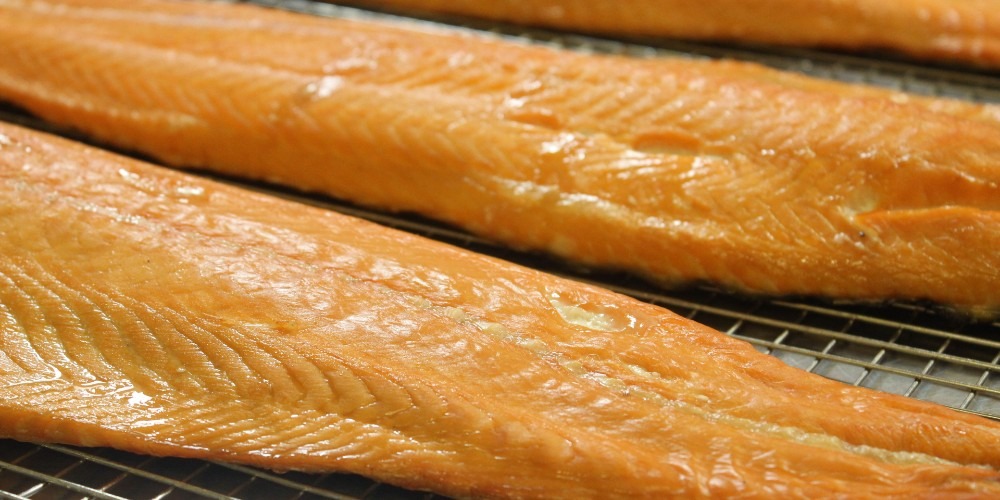 INGREDIENTS
INSTRUCTIONS
Start off by laying a strip of foil lengthways over a baking tray (it has to be long enough to fold over to cover the salmon in a parcel), then lay a second strip across it at right angles.
Butter the surface of the foil lightly then arrange the chopped leeks over it and season them with salt and pepper.
Then arrange the salmon pieces on top of the leeks and season them as well. Measure the crème fraiche into a bowl, add the Vermouth then stir in the grain mustard.
Pour this mixture all over the salmon and leeks, then bring the ends of the foil together over the salmon and squeeze them together to form an airy pocket around all the ingredients.
Place the baking tray in the centre of the oven and cook for 20-25 minutes until the leeks have cooked into the sauce (when opening the foil be careful not to let any of the delicious sauce drain away!). Enjoy our version of Delia Smith's Oak Roasted Salmon with Leeks and Mustard Recipe.