Stump Up For Trees – A Recap of the Year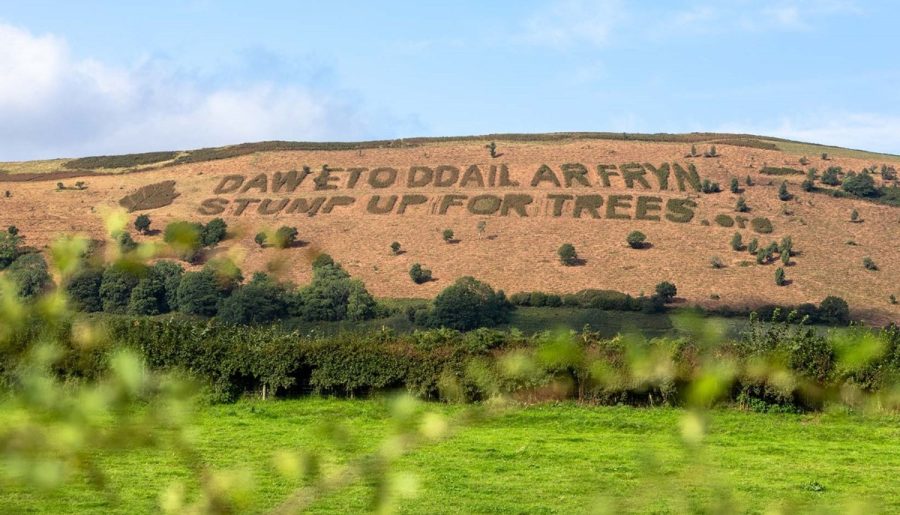 With your help, we have been in support of Stump Up For Trees for almost a year, funding the planting and maintenance of 471 trees for 12 years!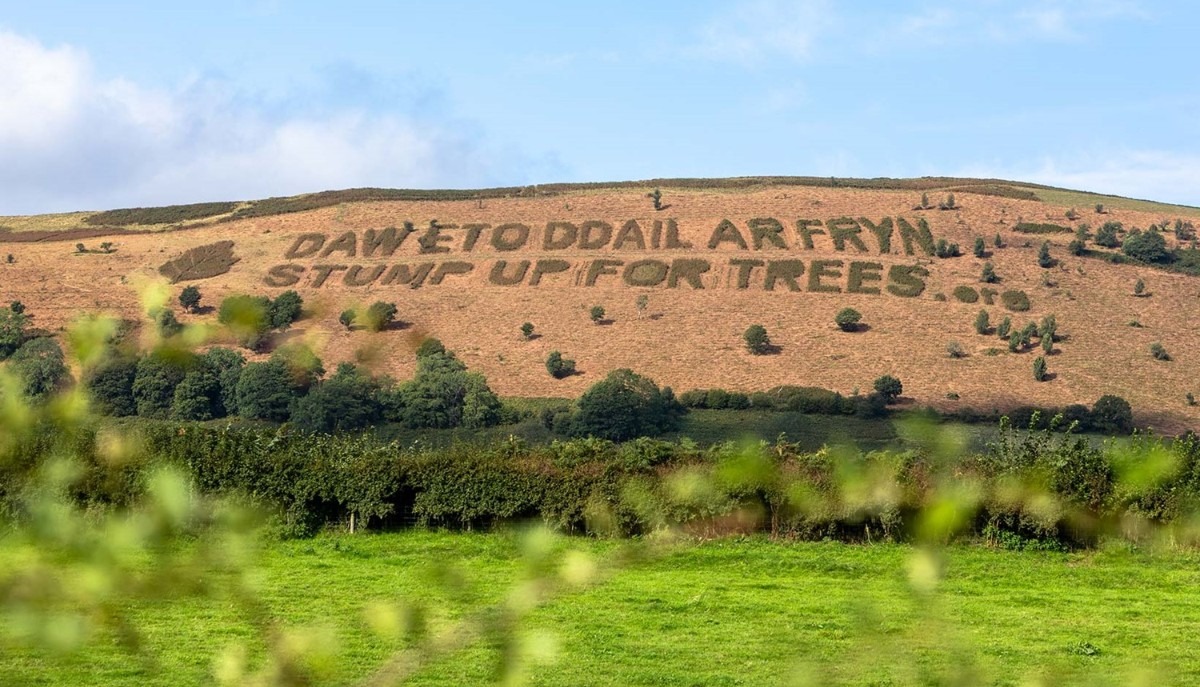 This is what we have raised so far with your help: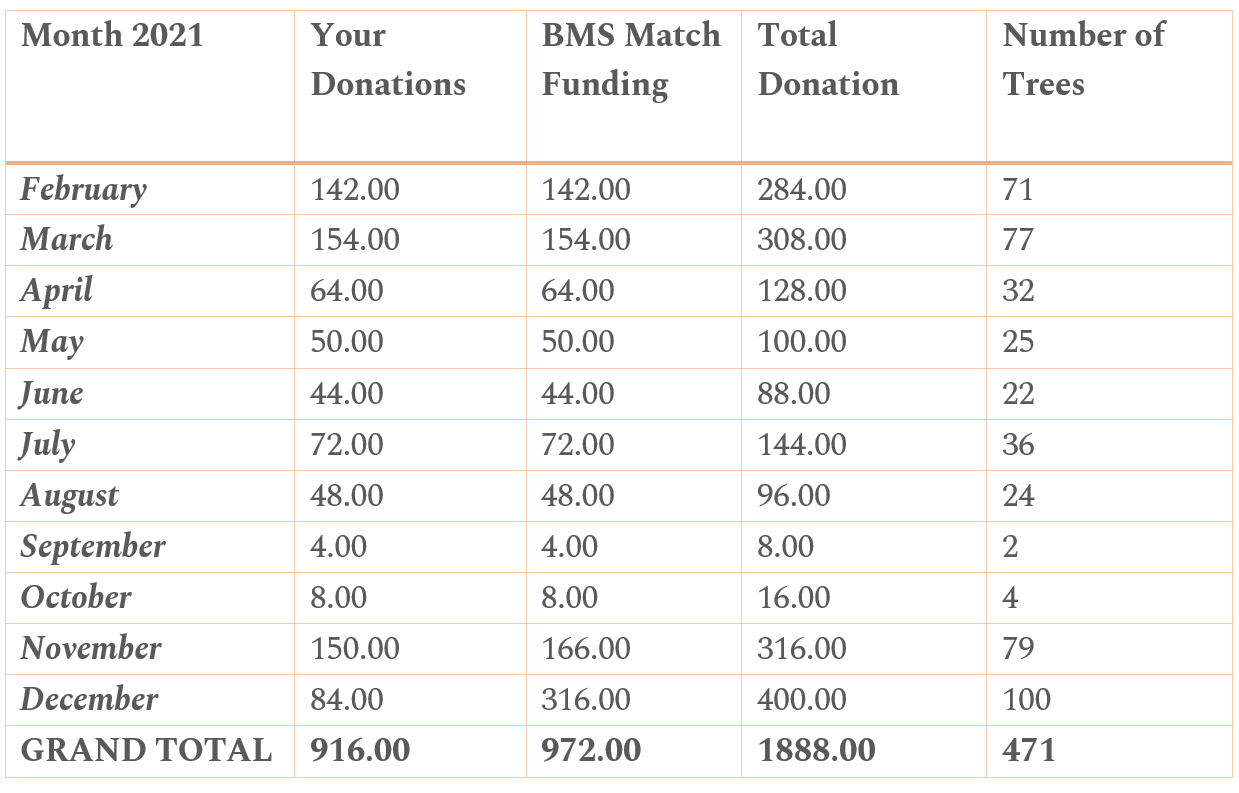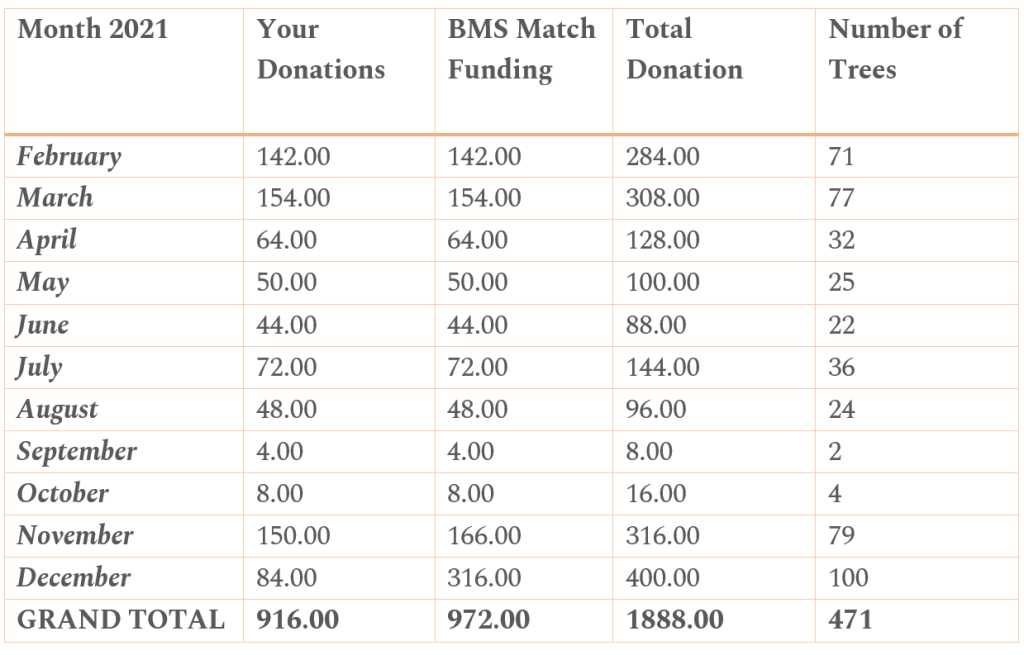 "Stump up for Trees," an amazingly ambitious community-based charity, focused on woodland creation & enhancing biodiversity in the Brecon Beacons and South East Wales. Its mission, to plant a million trees in the area over the coming years using innovative public-private funding initiatives.
The hardy crew along with an ever-expanding team of volunteers have planted at sites across the Brecon Beacons including the Olchon Valley and the Rhiangoll Valley. The grand total of trees planted in 2021 is an incredible 140,000 and they plan to put another 30,000+ trees in the ground before the end of this winter's planting season.
We are very happy to be supporting such an amazing cause, but we know we can do a lot more – there's a long way to go to the 1 million tree ambition!
Please STUMP UP FOR TREES!
Add £2 to your order to plant a tree
Add £2 to your order to plant a tree which will more than offset the carbon footprint of your parcel.  As featured on Ben Fogle's "New Lives in the Wild" on Tuesday 7th September 2021.
 It costs, on average, £4 to plant and maintain one tree for 12 years in this area (£5 with fencing). BMS will match fund each £2 contribution made by you, to tend a tree to a self-sustaining age & stage. Add £2 to your order here.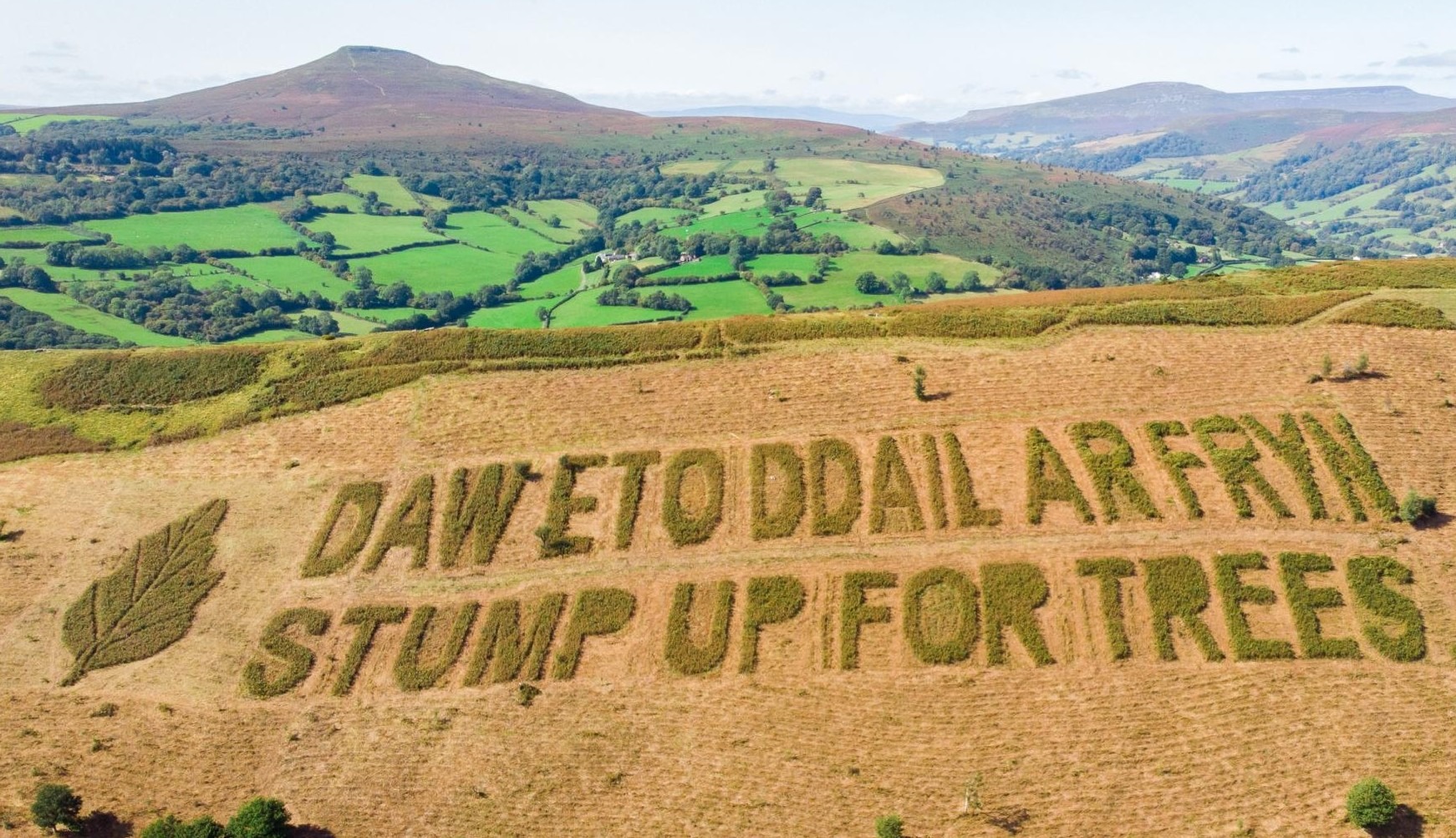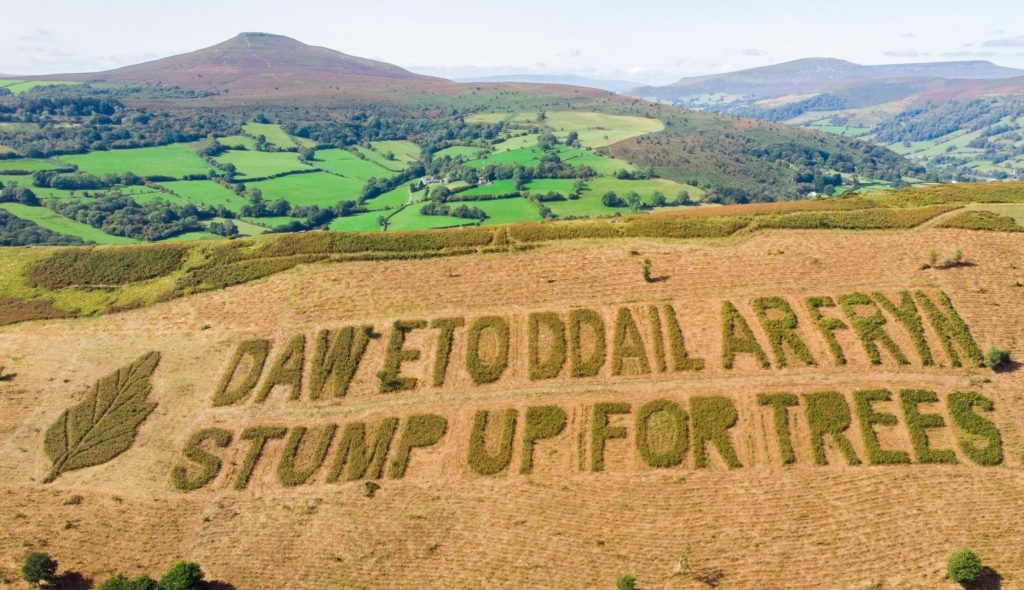 Just to quantify the amazing job Stump Up are doing, take a look at the lengths they go to spread awareness! This jaw-dropping billboard was mown using a hand-pushed cutting machine by one man!
As a family, we are committed to planting a thousand trees as a measure to offset unavoidable food miles, plastic and energy use at BMS.  Our plan is to plant up the top ends of our 3 small fields with mixed hardwoods including plenty of Chestnut, which can be managed by coppicing in the future.  Also, to replenish our wonderful ancient hedgerows creating wider, thicker and more effective wildlife corridors.
Click here to read about the Pilot Plant project on Bry Arw of the first 100,000 trees on a low hillside very close to where we live.
Keith Powell & his family, who have pioneered this project, featured in Ben Fogle's "New Lives in the Wild." In his programme you will witness the passion that lies behind this fabulous charity based in the beautiful Black Mountains.  https://www.my5.tv/ben-fogle-new-lives-in-the-wild/season-15/episode-2
https://www.itv.com/walesprogrammes/articles/coast-and-country-series-9-episode-1 
Countryfile Podcast
https://www.countryfile.com/podcast/brecon-beacons-rewilding/  
Filming with Kate Humble
https://www.my5.tv/escape-to-the-farm-with-kate-humble/season-2/episode-6 
https://www.herefordtimes.com/news/18700715.mysterious-hillside-words-starting-take-shape/