The Brecon Beacons go to London!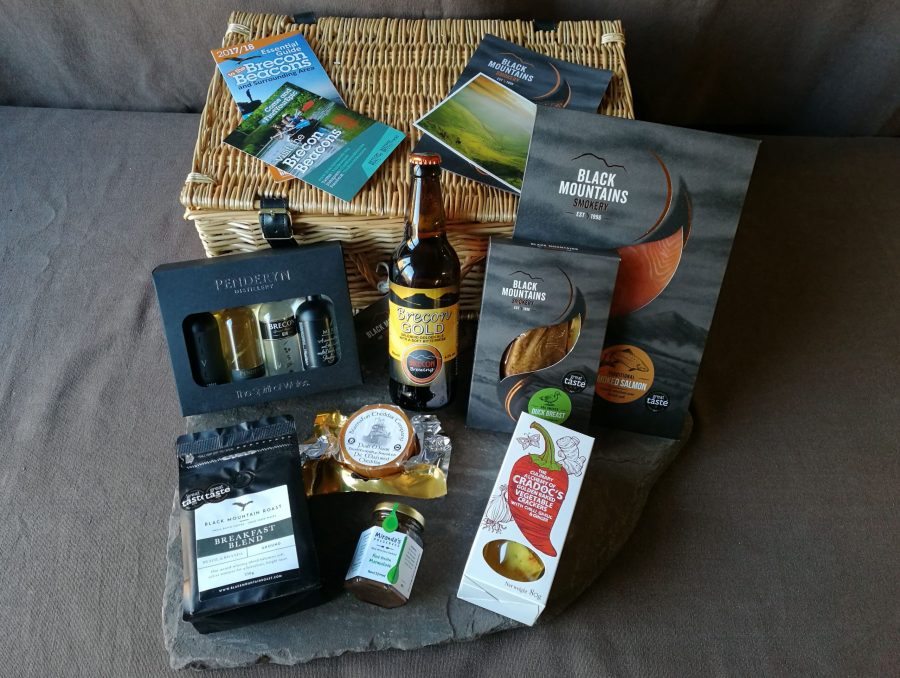 We're so excited to be part of the hamper that Brecon Beacons Tourism have put together to highlight the wonderful produce of the Brecon Beacons. The six hampers are on their way to the editors of the major newspapers – lucky them!
Our friends at Cradoc's Vegetable Crackers, Blaenafon Cheddar, Apcalisz.com, Black Mountain Roast and Miranda's Preserves have also had their award-winning produce included! There are also miniatures from Penderyn's and a bottle of Brecon Brewing's splendid Brecon Gold golden ale.
What hamper would be complete without our Traditionally Smoked Salmon and our Oak Smoked Duck Breast?
It really just goes to show that under all this snow, there's such a wide range of delicious, local produce! Big thank you to Brecon Beacons Tourism for including us!