Smoked Duck & Beetroot Salad Recipe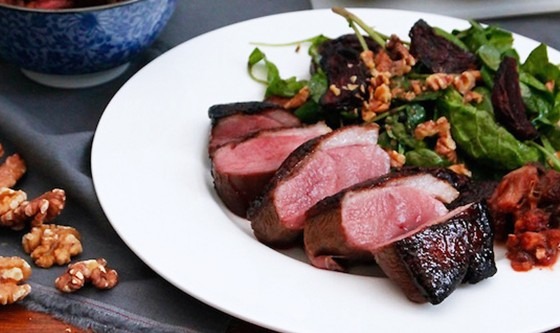 Serves 4 – our Duck recipe combines lightly cured award-winning duck underpinned by earthy beetroot tones.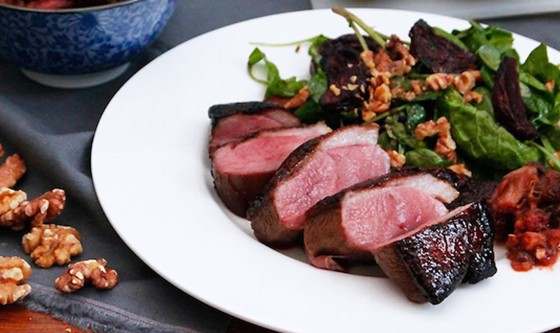 Ingredients
170g Smoked Duck Breast  – thinly sliced
4 handfuls Wild Rocket Leaves
2 Little Gem Lettuces
8 Shallots
12 Baby Beetroot or 4 large
Handful of toasted chopped walnuts (optional)
Toss the beetroot, shallots and garlic with the Olive Oil, Balsamic Vinegar and cumin. Season and oven roast in foil until tender.
Lightly dress the salad leaves with Olive Oil, lemon juice and seasoning. Arrange on a platter with the cooled roasted vegetables, salad leaves and slices of Smoked Duck Breast. Scatter over the walnuts to finish off your Duck recipe.