Easy Honey Mustard Glazed Ham Recipe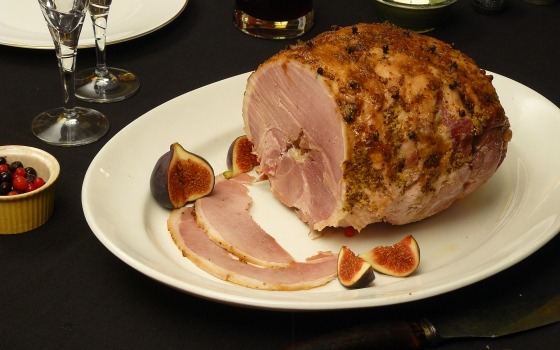 Our Ham recipe is a great way to feed a crowd. Plus the leftovers are bound to keep giving for days! Made to order, our carefully cured hams are perfect for any festive feasts and create a wonderfully impressive centrepiece.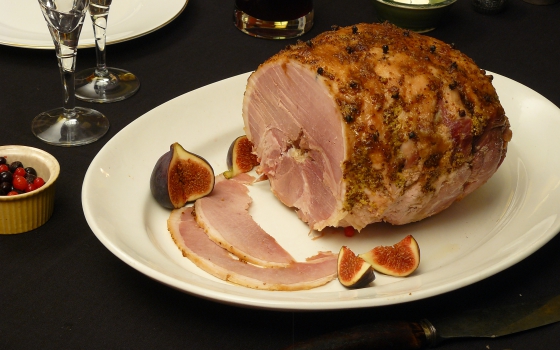 We produce our whole and half hams to order, so please order yours 10 -14 days in advance.
Although all our cooked hams are pre-glazed, the vac packs can make the glaze a little soft so we suggest you top it up and fill your kitchen with the fragrance of deliciousness. For the perfect ham recipe: Make a Honey & Mustard Paste with brown sugar, honey and Tracklements' Dijon Mustard and spread over the ham, dot with cloves and caramelise with a cook's blow torch. Or try a Marmalade Glaze made from Seville Orange Marmalade, brown sugar, ground cloves and cider vinegar.