Oak Roasted Salmon and Wheat Berry Salad Recipe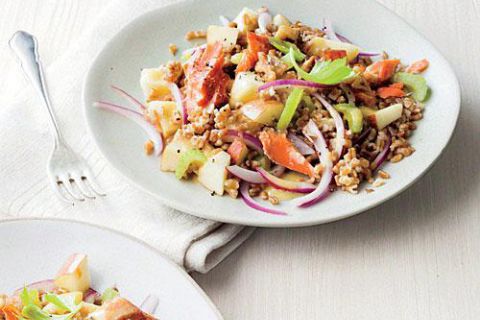 Serves 2 – Our Oak Salmon salad recipe is a light and fresh lunch or starter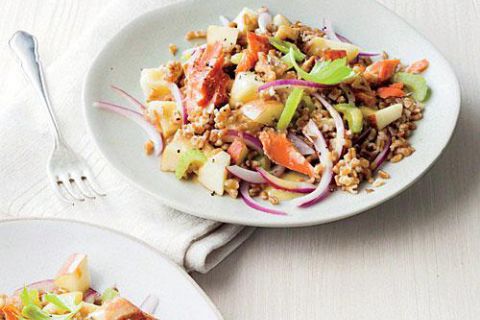 Ingredients
1 cup Uncooked wheat berries
1 1/2 cups Diced Fuji apple
1/2 cup Vertically sliced red onion
1/2 cup Chopped walnuts, toasted
2 Celery stalks, thinly sliced
1 tsp Grated lemon rind
2 tbsp Fresh lemon juice
1/2 tsp Ground black pepper
Cover the wheat berries with about 2 inches of water and allow to stand for 8 hours.
After they have been allowed to stand, bring the wheat berries to boil, reduce the heat and cook uncovered for 1 hour or until tender.
Combine wheat berries, apple, red onion, walnuts, Oak Roasted Salmon and celery in a large bowl. Then mix together the Olive Oil and remaining ingredients. Drizzle the dressing over the wheat berry mixture and toss to coat.