One-Pot Fennel Salami Pasta Recipe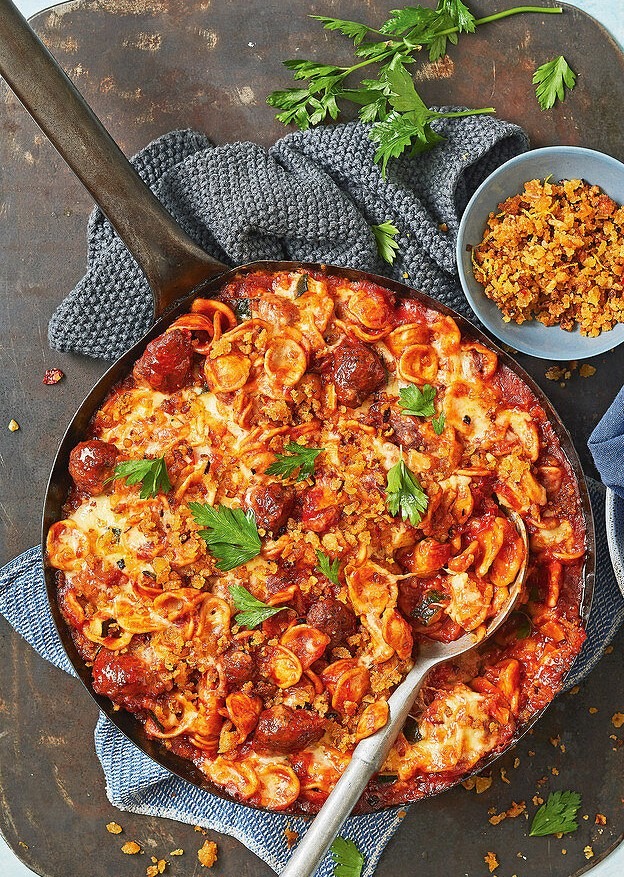 Quick, Easy and Delicious and…. Only one pan to wash – Serves 2-3.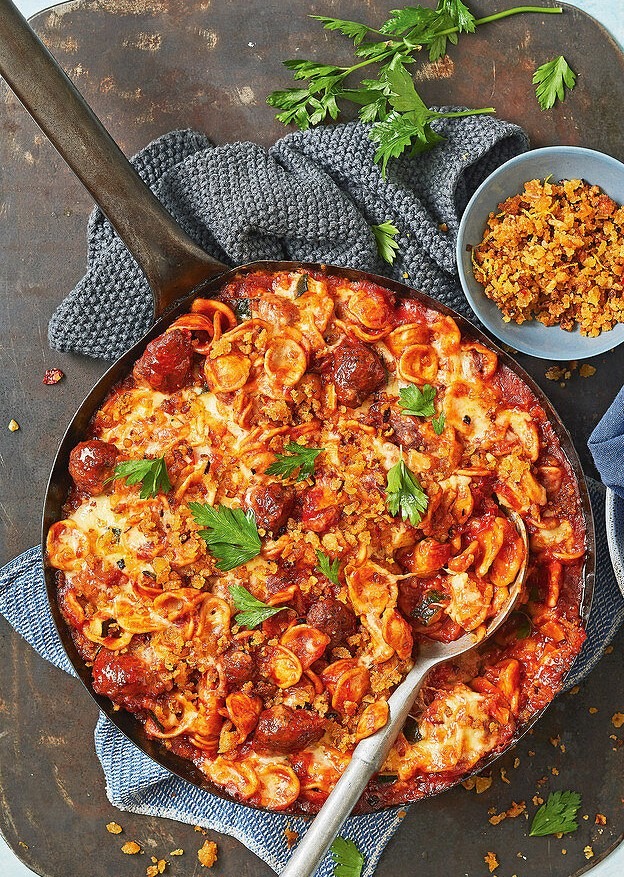 Ingredients
200g Trealy Farm Fennel Cooking Sausages
1 clove garlic, sliced
½ tsp hot-smoked paprika
a pinch dried chilli flakes
400g tin chopped or plum tomatoes
1 tbsp tomato purée
450ml light chicken stock
175g rigatoni or penne pasta
2 tbsp soft cheese (or use double cream or crème fraîche)
2 tbsp parmesan, finely grated, plus extra to serve
Ingredients
Fry the fennel cooking sausages until golden brown. Add the garlic, fennel seeds, smoked paprika and chilli flakes, and cook for 2 minutes.
Tip in the tomatoes, tomato purée and stock, and bring to a simmer.
 Stir in the pasta, put on a lid and cook on a gentle simmer for 12-15 minutes, stirring now and again.
When the pasta is almost cooked, stir in the cheeses and basil, and leave to sit off the heat for 2 minutes.
Serve in warm bowls with extra parmesan, if you like.