Smoked Bacon, Potato Cakes and Poached Eggs Recipe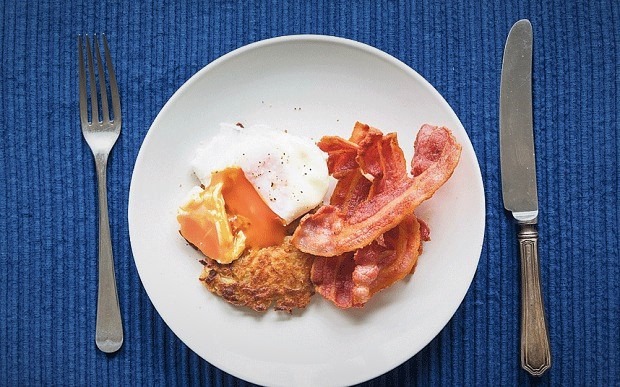 Serves 4 – Our Bacon Potato Cake Recipe with Poached Eggs is perfect for Breakfast or a lazy Sunday Supper.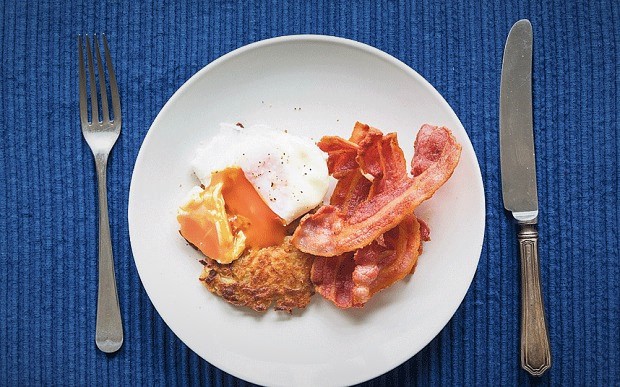 Ingredients
750g Floury potatoes, peeled
4 Fresh eggs
Grate the potatoes on the coarse side of the grater and rinse in a colander under cold water. Sprinkle over 1 tsp of Halen Mon Sea Salt and mix well. Squeeze out any excess liquid from the potatoes and transfer to a bowl and season with a little pepper. Heat half the Fino Olive Oil in a large frying pan over a medium-high heat and shape the potato into four large patties. When the oil is hot, add two of the patties and immediately turn the heat down to medium and cook for 2-3 minutes on each side, pressing them down and flattening them with a spoon. Once they are golden brown and crisp, flip them over.
Place them in the oven to keep warm while you cook the rest with the remaining olive oil.Heat the grill and cook the Smoked Bacon until crisp.
In the meantime, place a pan of lightly salted water on the heat and bring to a gentle simmer. When simmering, gently break the eggs into the water without breaking the yolks. Let the eggs cook for a couple of minutes till they turn white and are no longer rubbery, using a slotted spoon remove them from the water.Sit the Smoked Bacon and the egg on top of the potato cake and serve immediately.