Smoked Cheddar, Fennel & Apple Salad Recipe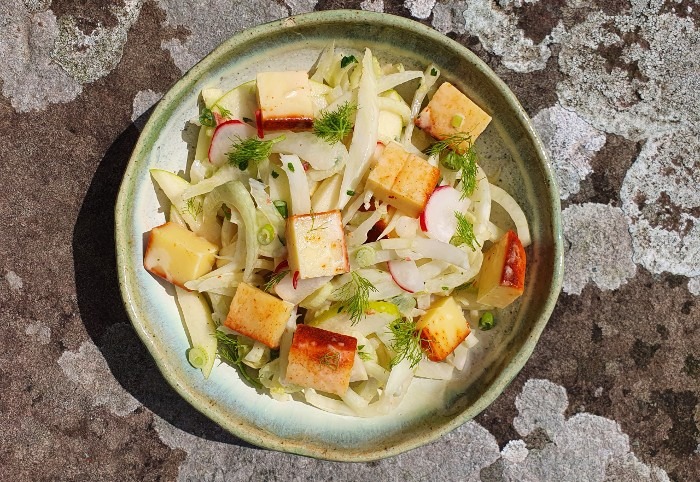 A fabulously refreshing Black Mountains Smokery Smoked Cheddar, Fennel & Apple Salad recipe. Lovely for summer days, picnics or even a mid-week quick meal.
Serves 2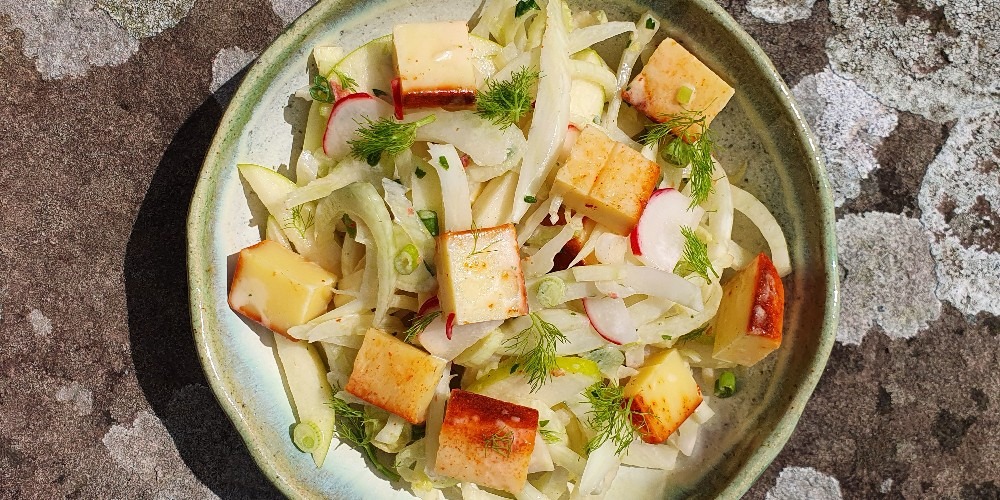 INGREDIENTS
For the salad:
1 apple, sliced
1 fennel bulb, thinly sliced
2 spring onions, chopped
6 radishes, thinly sliced
For the dressing:
2 tbsp Fino Olive Oil
½ red chilli, finely chopped
Handful of fresh coriander or flat-leaf parsley or dill
juice of half a lemon
salt and pepper
INSTRUCTIONS
Blast the yoghurt, oil and chilli for the dressing with a hand-held blender until emulsified.
Thinly slice the fennel (or use a mandolin if you have one), spring onions and radishes and cube the cheese.
Add the herbs and season the dressing.
Dress the salad, add the cubed cheese and fennel fronds.
Serve with a boiled egg if desired.
We hope you enjoy our Black Mountains Smokery smoked cheddar, fennel and apple salad recipe!