Smoked Cheddar Welsh Rarebit Recipe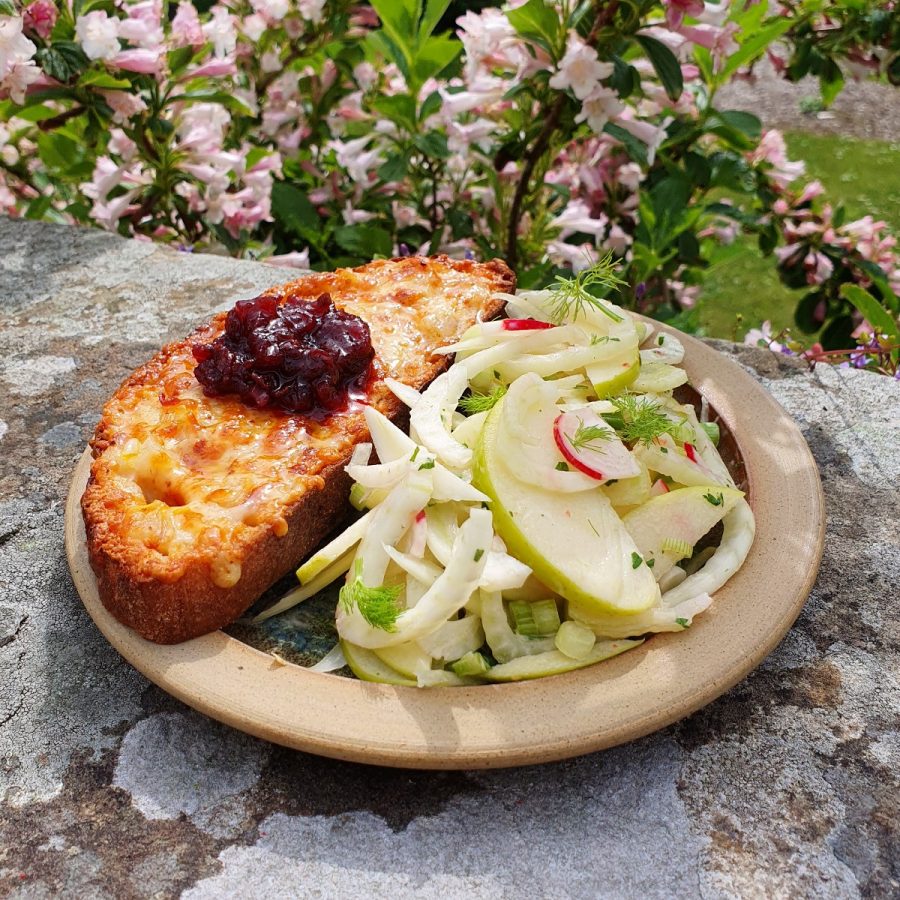 Try our version of Tom Kerridge's Welsh Rarebit Recipe with a twist using Black Mountain Smokery Paprika Smoked Cheddar. Serves 4.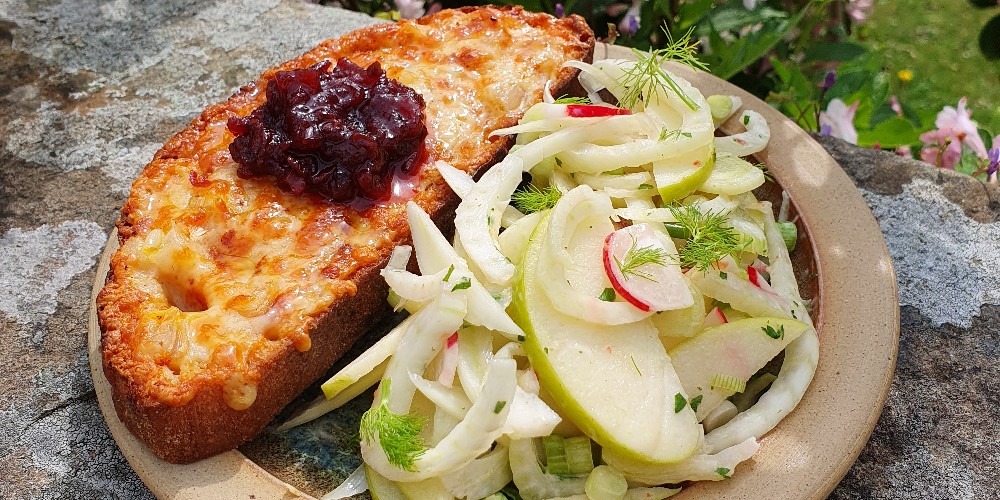 Ingredients
For the Rarebit:
300g Smoked Cheddar and Paprika
175ml Monnow Bitter
100ml Double Cream
1/2 tbsp Dijon Mustard
1/2 tsp Cayenne Pepper
1-2 tbsp Worcester Sauce
1 Eggs Yolks
37g Breadcrumbs
4 large thick slices of Sourdough
For the Salad:
1 large bag of washed Watercress
1 bunch Radishes, washed and sliced
1 bunch Spring Onions, sliced
5 Pickled Onions, sliced
1 tbsp Beetroot Chutney
Instructions
In a saucepan over a medium heat, reduce the bitter until it's thick and resembles a glaze. Add the double cream and reduce by half.
Add the smoked cheese and stir until melted. Stir through the rest of the ingredients and allow to cool. Spread the mixture on a sheet of baking parchment, place another sheet on top and roll out till even and flat. Place in the freezer.
When ready to eat, heat the overhead grill. Remove the rarebit topping from the freezer and cut into pieces that fit the bread slices. Toast the sourdough, place the rarebit on top and grill until browned.
Meanwhile, put the watercress, radishes, onions and chives into a bowl and drizzle with the oil and a small pinch of salt. Toss together and serve with the toasted rarebit and for that extra treat serve with our sweet beetroot chutney.