Smoked Chicken & Pasta Salad Recipe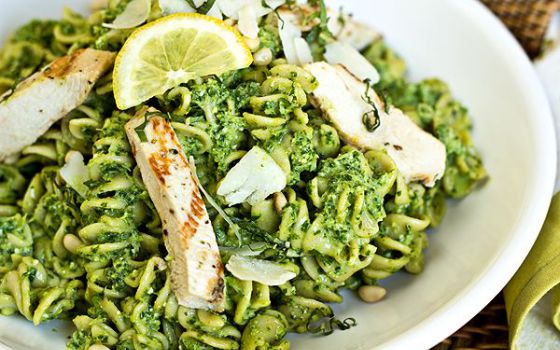 Serves 4 – Perfect for a buffet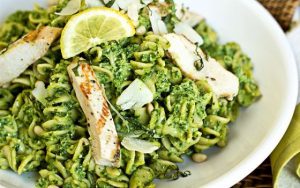 Ingredients
4 portions of pasta
2 Smoked Chicken Breasts – sliced
2 Spring Onions – sliced
1 handful Watercress Leaves
1 tbsp Roasted Pinenuts
Fresh Shavings of Parmesan
Olive Oil
150g Pesto Sauce
100g Creme Fraiche – optional
Cook your favourite pasta and rinse under cold water to cool and stop it sticking together.
Take the pesto, add creme fraiche to taste, then mix into the pasta.
Place in a bowl or on a platter and add the 
Smoked Chicken
 and watercress leaves. Sprinkle over the pine nuts, spring onion and parmesan shavings. finish with a drizzle of 
Olive Oil
 and a twist of black pepper.