Smoked Duck Breast with Confit Shallots and Chive Puree Recipe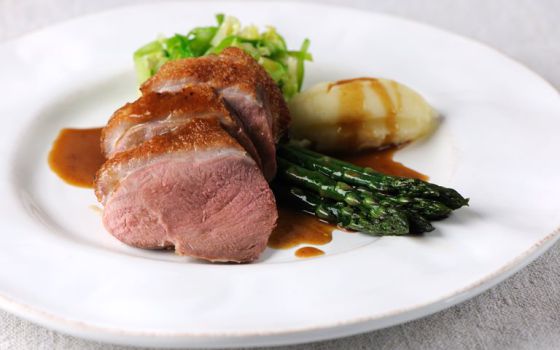 Serves 4 as a starter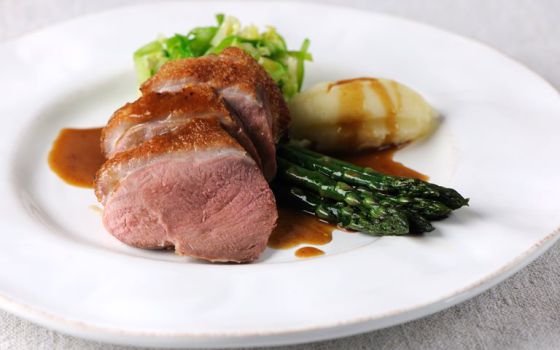 Ingredients
Smoked Duck Breast (thinly slice and serve at room temperature)
Seasonal green vegetables
For chive puree
100ml chopped fresh chives (volume)
100ml extra-virgin Fino Olive Oil
Salt and pepper to taste
For Confit Shallots
12 shallots
200ml duck fat
2 cloves of garlic
2 sprigs of thyme
¼ tsp black pepper, freshly ground
½ tsp ground white pepper
¼ tsp ground ginger
¼ tsp ground nutmeg
¼ tsp ground cloves
50 ml beef stock
Top and tail shallots and peel. Warm fat in a small saucepan on a medium heat. When the fat is warm add shallots and all other dry ingredients. Cook slowly for 30 minutes or until soft. Add a little rich beef stock or jus gently as shallots will be delicate.
Add chopped chives to blender with a little of the oil, pulse and continue to add oil slowly until it reaches desired consistency. Add seasoning to taste.
Slice the duck breast and serve with your choice of seasonal green vegetables.