Smoked Duck & Blood Orange Y Polyn Salad Recipe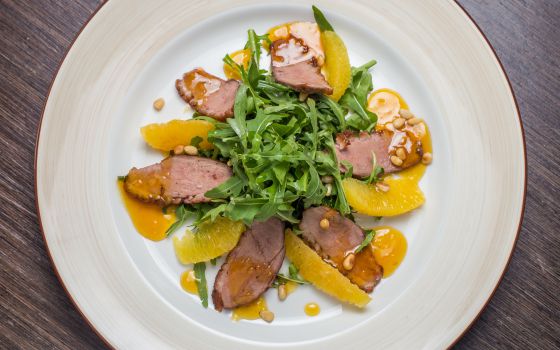 Serves 2- Smoked Duck recipe kindly given to us by the head chef at Y Polyn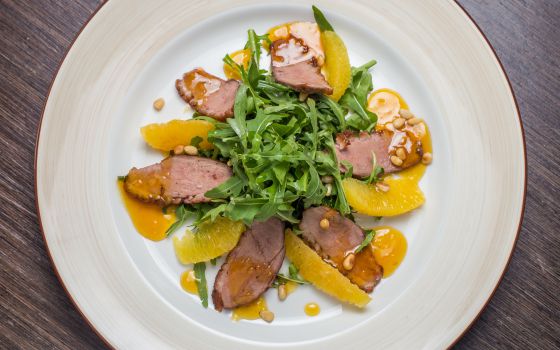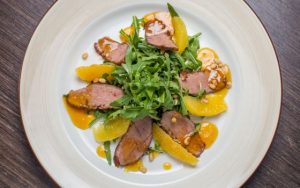 Dressing Ingredients
2cm preserved stem ginger
1 tbsp syrup from jar of stem ginger
1 blood orange
1 lemon
1 lime
1 red chilli
4 spring onions
Take the stem ginger and syrup and stir this into the zest and juice of the blood orange, lemon and lime.
Blitz in a food processor and pour in about 2/3 the quantity of Olive Oil.
Add the finely chopped chilli and spring onions.
Salad Ingredients
1 handful of baby salad leaves
1 blood orange
1 red onion
1 fennel
Mix together the salad leaves, slivers of smoked duck, blood orange, red onion and fennel. Coat with dressing and, if needed, add a little more lemon.