Smoked Duck, Strawberry & Pomegranate Salad Recipe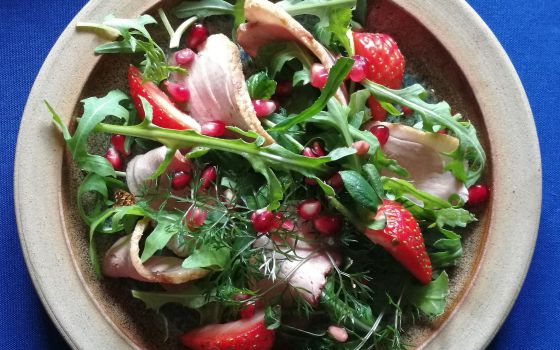 Serves 4 as a starter or 2 as a light lunch – Our Smoked Duck Salad Recipe is lovely as a fresh and light lunch.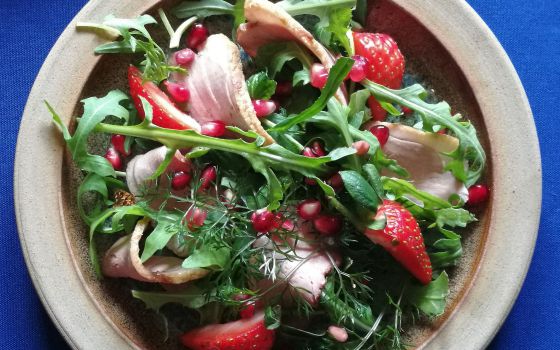 Ingredients
10 Ripe strawberries, hulled & sliced
50-100g Walnut halves
1 Bag of salad leaves
50-100g Pomegranate seeds
1 tbsp Raspberry Sirop
Whisk the Oil and Sirop together to make the dressing. If you feel the dressing is too sweet, add a tablespoon of Balsamic Vinegar. Arrange the salad leaves on the plates or a serving platter and top with the Smoked Duck, walnuts, pomegranate seeds and strawberries.
Drizzle over the dressing and enjoy.