Smoked Duck with Warm Lentil Salad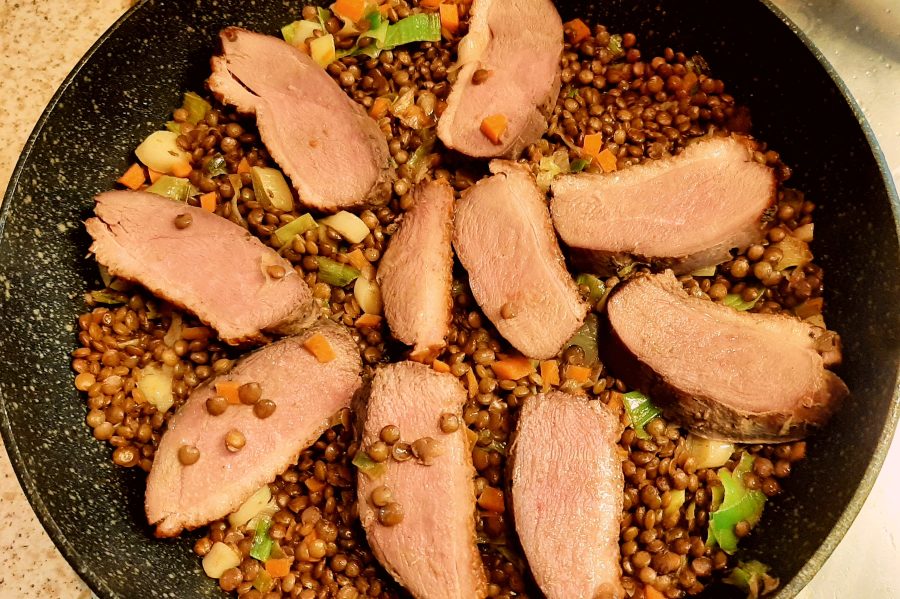 Serves 2 as a lunch, 4 as a starter –
A delicious recipe kindly provided by our lovely customer Alex, a long-standing Smokey Jo's Subscription holder. Her Smoked Duck with Warm Lentil Salad was an immediate hit with the BMS team.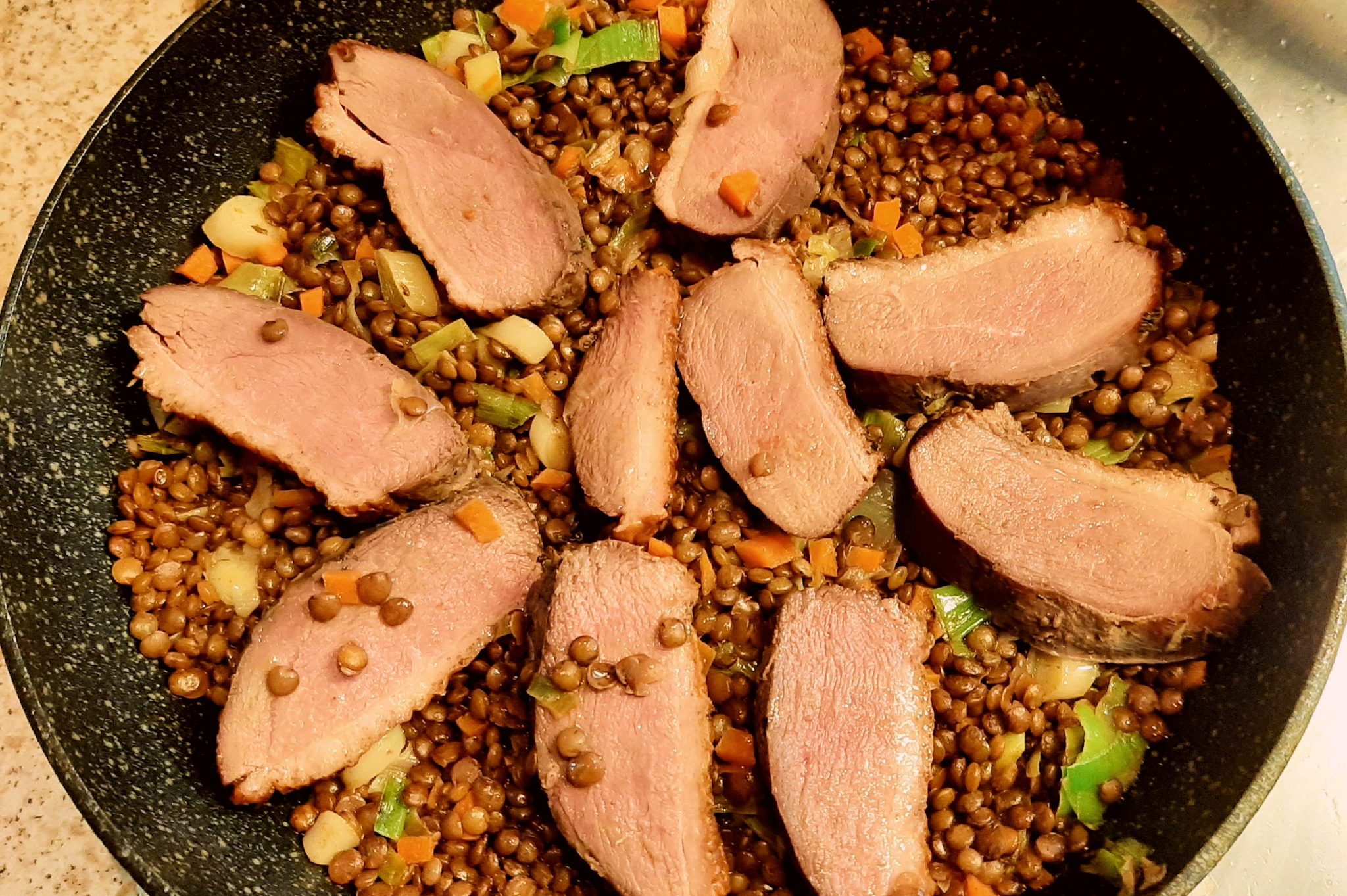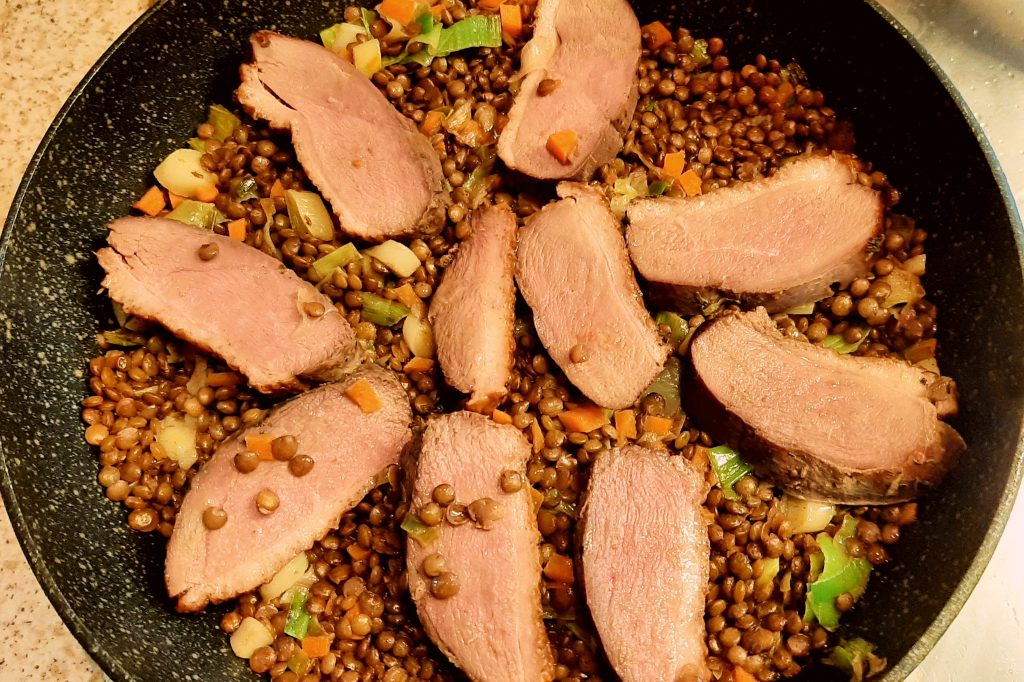 Ingredients
200g Black Mountains Smokery Smoked Duck Breast 
100ml Dry Puy lentils
300ml Water (or up to half wine/half water)
1 Vegetable stock cube or pot
1 Small carrot
1 Small leek (embrace the leek greens! They're the best bit)
Knob of Welsh Dragon Salted Butter
A little more wine…
1) In a small saucepan, bring the water/wine mix to a simmer.  Stir in the stock cube/pot until dissolved, then add the lentils and simmer 30-35 mins until just soft.  If there's any liquid left, don't drain or boil it off, keep the lentils moist.  These can be cooked in advance if needed.
2) Finely chop the carrot, finely slice the leek.  Melt the butter in a deep-sided frying pan and cook the vegetables for about 5-10 mins until soft and just beginning to catch.
3) Gently stir the lentils into the softened vegetables to warm them through.  Add a little extra wine or water if it's looking dry. You want an unctuous salad, not a cascade of dry bullets.
4)  Slice the duck into 10 slices (12 slices if you intend to serve four).  Turn the heat off under the frying pan, place the duck slices on top of the lentils, and leave covered for one minute.  Uncover, turn the slices over, and cover again for another minute.  This is the gentlest way to take the chill off the duck without cooking or ruining the texture.
5) Season and serve with shredded lettuce or steamed savoy cabbage.