Smoked Duck with Wild Rice Recipe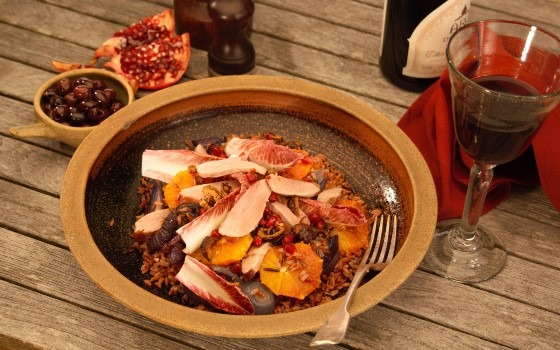 Serves 6 as a starter or light lunch – Smoked Duck and wild rice recipe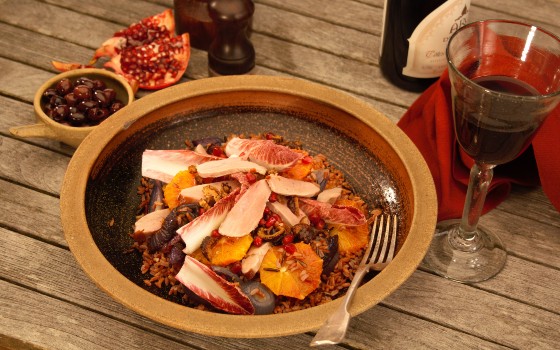 Ingredients
250g Rice (I like to use a mixture of Wild and Red Camargue rice) – cook & cool
2 Red Onions – peel and cut into wedges
Olive Oil
Halen Mon Sea Salt and Pepper
170g Smoked Duck Breast
2 Fresh Oranges (blood oranges are the best if in season) – peel, de-pith & segmented or sliced
2 Red Belgian Endives – sliced
Fresh Pomegranate Seeds
150g Kale

For the citrus dressing
3 tbsp Olive Oil
1 tbsp White Wine Vinegar
1tbsp Balsamic Vinegar
4tbsp Fresh Orange Juice
Halen Mon Sea Salt and Black Pepper
Drizzle the onion wedges with
Olive Oil
and lightly roast or grill, season with
Halen Môn Sea Salt
and freshly ground black pepper and leave to cool.  Remove the skin from the
Smoked Duck Breast
. Score the skin, lightly season and pop under the grill until crispy and then leave to cool.
Slice the
Smoked Duck Breast
very thinly and mix all the dressing ingredients together in a jug.
Finally, compile the salad ingredients on a large platter or on individual bowls and drizzle over the dressing before serving. Why not add a bottle of something from our wine cellar to enjoy with your Smoked Duck and wild rice salad?