Smoked Foods & Goat's Cheese – Perfect Partners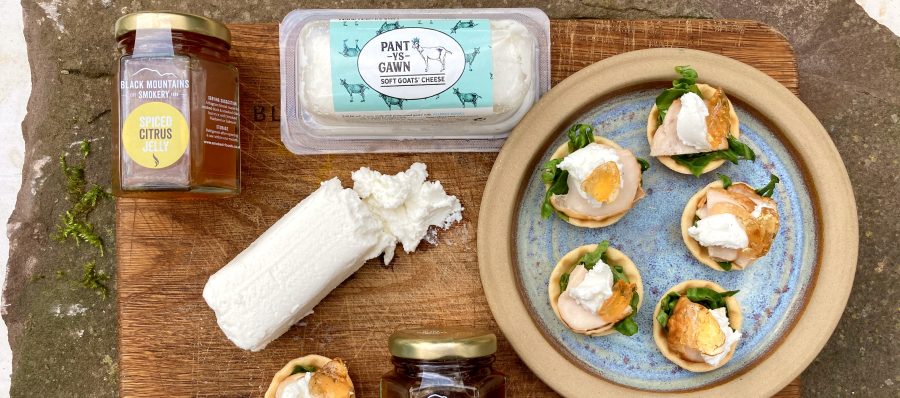 Goat's Cheese – A firm favourite and perfect pairing for BMS customers

Here at BMS, we're currently a little bit goat's cheese obsessed. Who can blame us with the likes of Pant-Ys-Gawn Welsh Goat's cheese made so locally to us! It's the perfect ingredient to pair with lots of our smoked foods and we can't get enough of it.
It's created just 10 minutes away in our local market town Abergavenny, a foodie hub famed for its annual food festival, so you know it's from good heritage!
The cheese itself is deliciously soft and young and fresh in flavour so don't be worried about strong 'goatiness', it's mild and has a gorgeous salty and lemony flavour. First handcrafted 40 years ago, it's still produced with traditional methods using the freshest goat's milk sourced here in the Brecon Beacons National Park. It really couldn't be more up our street! The cheese is marvellously versatile in its uses as there is no rind – it can be grilled, crumbled, spread, melted or simply stolen away by the spoonful!
We are celebrating by putting our cheese on bulk buy offer – fresh or frozen.
And if you need any inspiration on how to use it, you can find a link to our favourite recipes below. Although this cheese is very interchangeable with other cheeses or creamy items in your go-to starters and meals.
Smokey Jo's Leftovers Frittata Recipe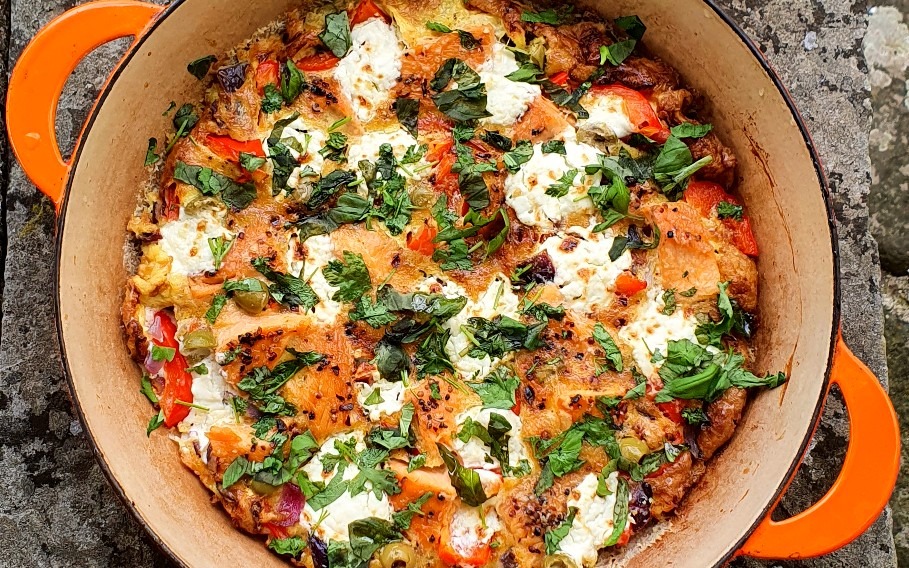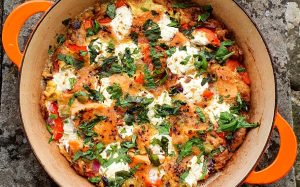 Smoked Chicken, Goat's Cheese & Spiced Citrus Jelly Recipe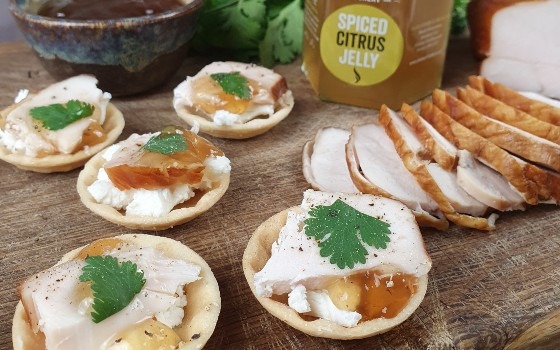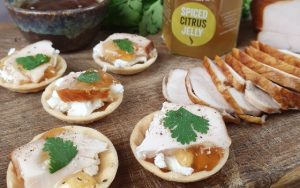 Smoked Salmon, Goat's Cheese & Wild Garlic Pesto Salad Recipe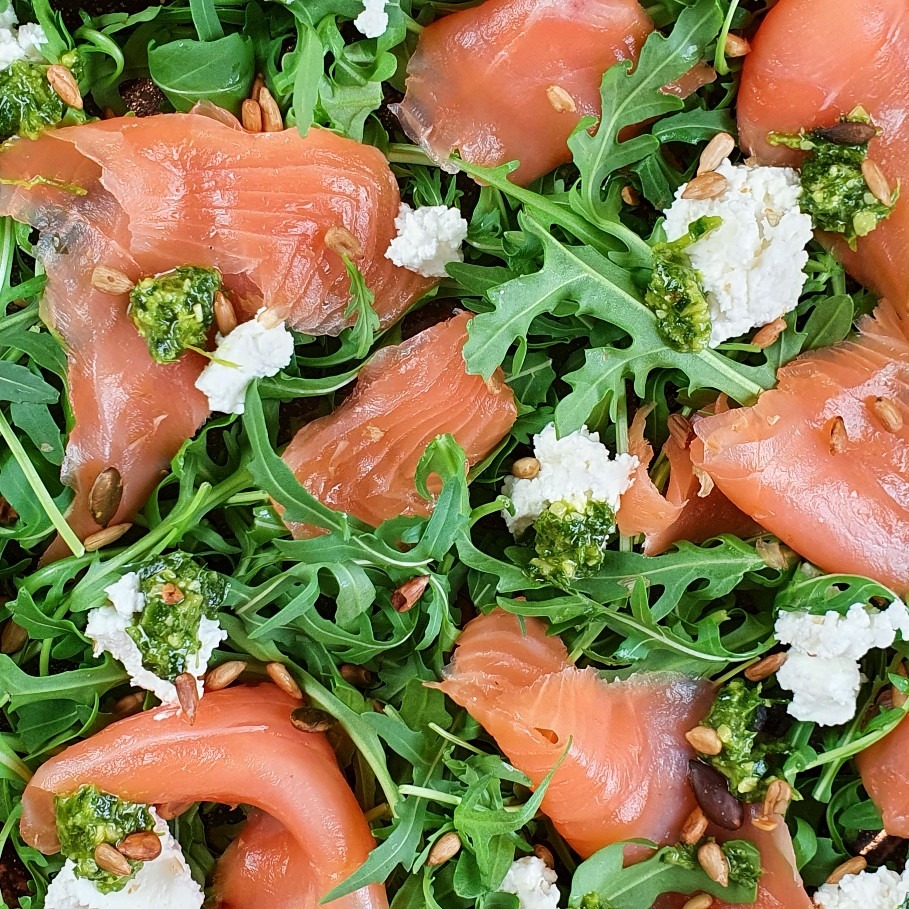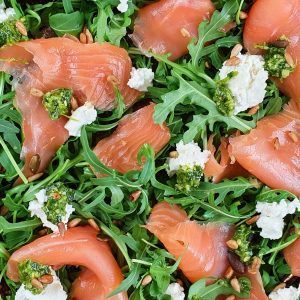 Smoked Chicken with Figs, Goat's Cheese & Walnuts Recipe