Smoked Salmon, Goat's Cheese and Wild Garlic Pesto Salad Recipe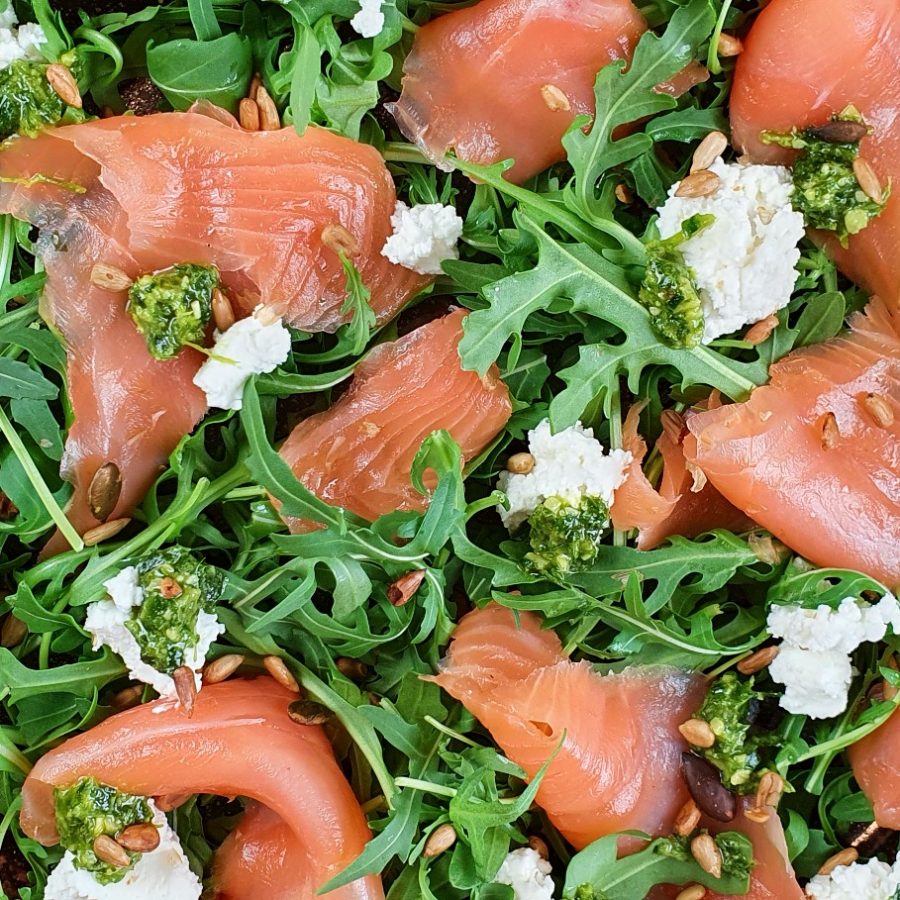 Serves 2 – 4 – a vibrant and fresh salad recipe combining Smoked Salmon, wild garlic pesto, and goat's cheese – simple but delicious!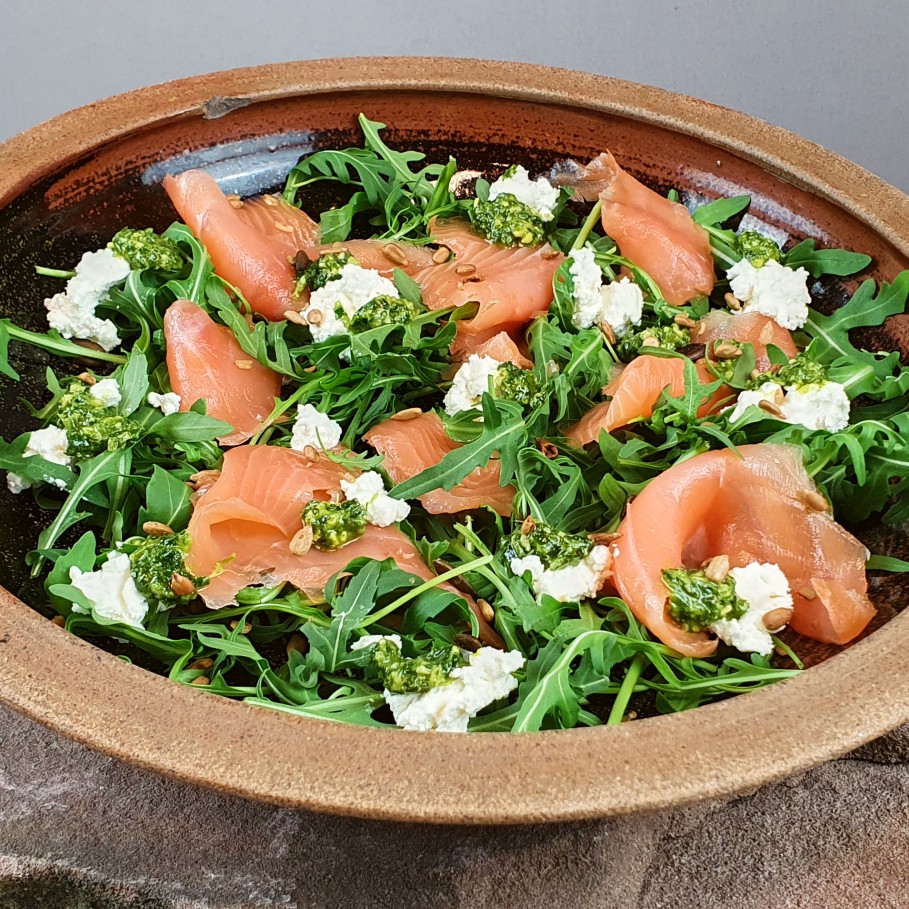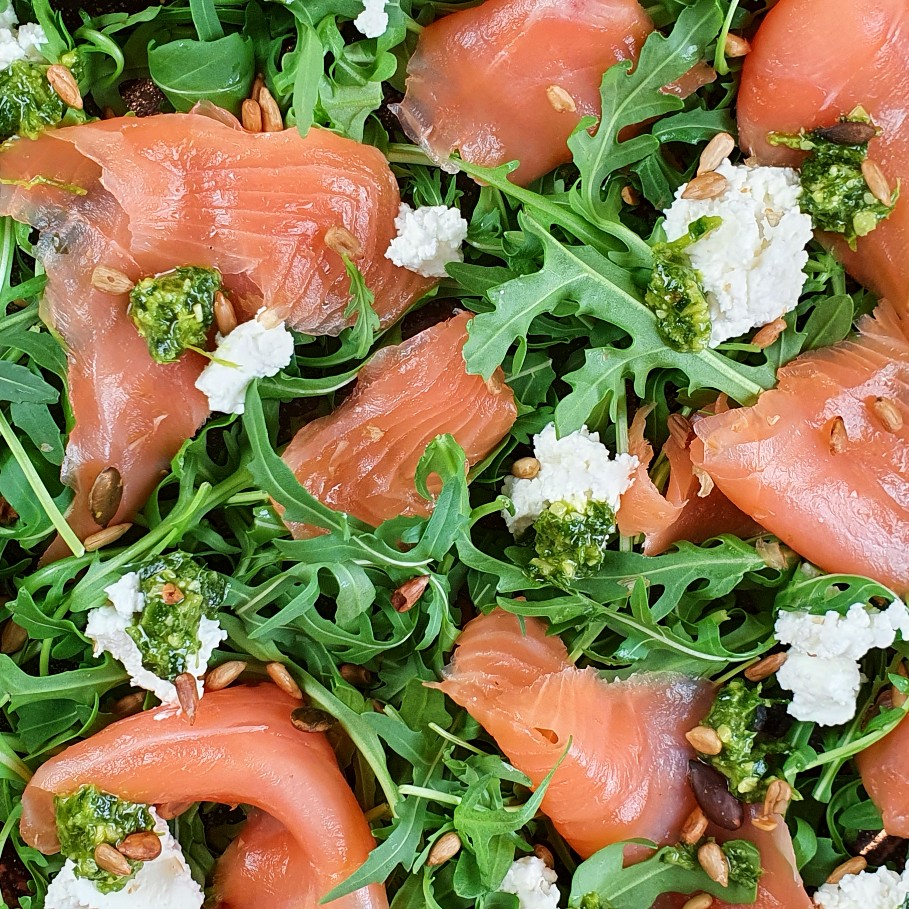 Ingredients
Salad Leaves
100g Pant-y-Gawn Welsh Goats Cheese – crumbled
Wild Garlic Pesto (if in season) or any other pesto or salsa verde
Arrange your leaves into a large serving bowl – we used rocket but you can use any of your favourite leaves – and place your slices of Smoked Salmon on top.
Crumble over the Goats Cheese and use a teaspoon to dollop on the pesto.
Finish with a sprinkling of the Smoked Seeds and enjoy!
Our Smoked Salmon salad recipe is so simple but so delicious!