Award Winning Smoked Salmon
Free Postage to UK on Hampers
Charity Fair Donation Vouchers
Our Tradition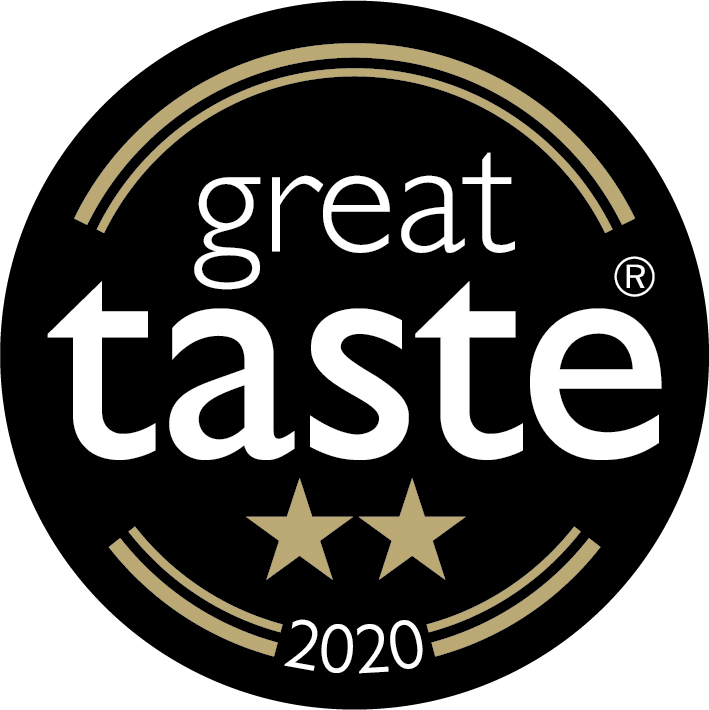 al Oak Smoked Salmon is made from fresh superior grade fillets of salmon, dry cured on a bed of salt and gently cold smoked over Welsh oak chips.
The smoked salmon is then expertly hand sliced and then vacuum sealed for freshness.
The Traditional Oak Smoked Salmon always wins an award at the Great Taste Awards and won a coveted Welsh True Taste Award.
"Generous slices of smoked salmon with gentle smoke on the nose. The salmon just melts in the mouth – buttery, sweet and tasty flesh with gentle back notes of smoked oak. You could eat this just on its own – nothing else needed – just deliciously tasty and perfectly balanced." - Great Taste Awards 2020
If you are making canapés, try the Smoked Salmon in Canapé Shells with crème fraîche and Dill Mustard Sauce served on an Oak Serving Platter.
Jo always recommends serving the Oak Smoked Salmon with a creamy dill sauce made from our lovely Dill Mustard Sauce mixed with crème fraîche or Mayonnaise.
These smaller packs of Smoked Salmon make perfect presents for those with a smaller appetite - our Little Salmon Feast Gift is the perfect gift for salmon lovers.
Although our Traditional Oak Smoked Salmon is perfect served simply with a squeeze of lemon and twist of black pepper, it is also a wonderful ingredient to cook with. Here's one of our favourite recipes -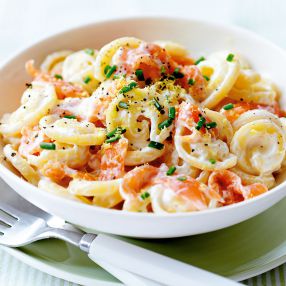 Serves 2
Ingredients
150g pasta100ml Crème fraîche1 Clove garlic - crushed100g
Smoked Salmon
1/2 Lemon - juice and zestChives to garnish
Mix together the crème fraiche and crushed garlic.

Cook and drain the pasta, then return it to the pan, adding the crème fraiche mix and cook on a low heat for 1 minute. Turn off the heat and combine with the
salmon
and lemon juice.
Season to taste with sea salt and black pepper as required and top with the lemon zest and chives.
You might also like this...