Smokey Jo's Leftovers Frittata Recipe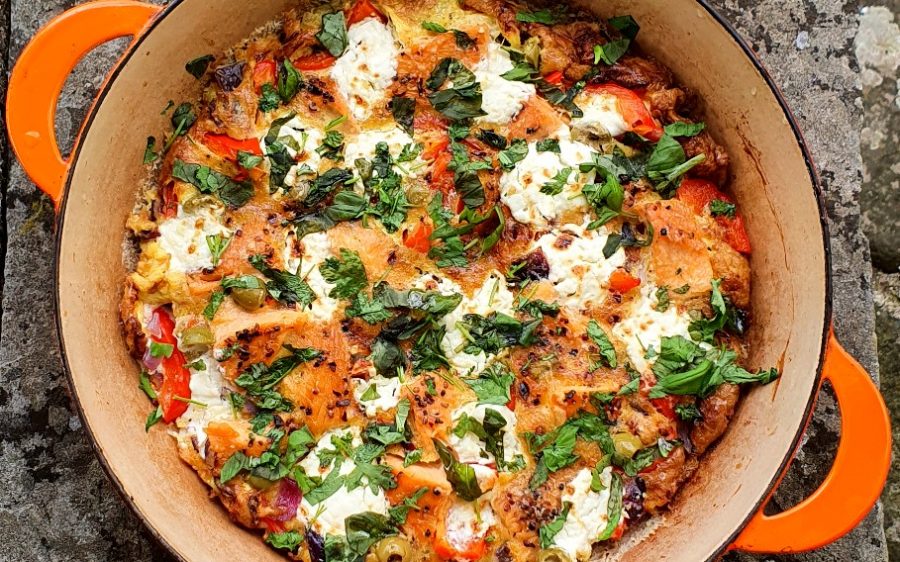 Serves 6- Frittata recipe for a light lunch or perfect for a picnic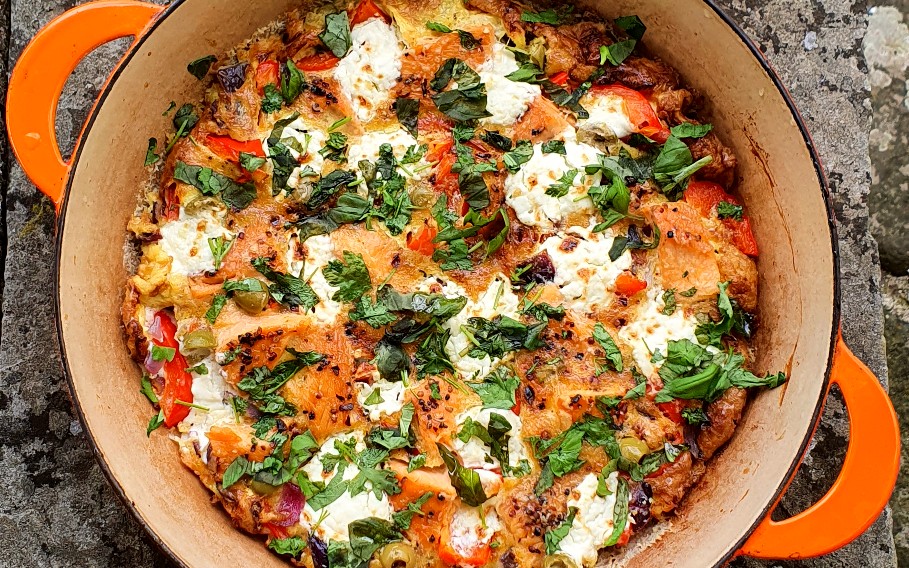 Ingredients
6 Eggs
200g Peppered Oak Roasted Salmon (or use plain Oak Roast Salmon or any other leftover smoked fish)
100g Welsh Goat's Cheese
1 Red Pepper – sliced
1 Red Onion –  sliced
A handful of green olives – cut in half
30g Flat Leaf Parsley – chopped
30g Basil leaves – chopped
Freshly grated Parmesan Cheese
1 tsp of Chili flakes
Fino Olive Oil
  Halen Mon Sea Salt and Pepper 
Pre-heat the grill oven. Break the eggs into a mixing bowl.  Beat with a hand whisk until frothy and season with Halen Mon Sea Salt and pepper and add the chilli flakes.
Heat some Olive Oil on a medium heat in a large frying pan with heat-resistant handles (suitable for grilling).  Add the red onion followed by the red pepper into the pan to soften, this should take about 5-10 minutes. When the onion and pepper is nicely softened pour over the egg mixture.
Flake the Oak Roasted Salmon into the pan, add the olives and spoon over Goat's Cheese. Once the egg is set (you will see it coming away at the edge of the pan) grate over the parmesan.
Place under the grill until bubbling and golden.
Remove the pan from the grill, add a good glug of Olive Oil and sprinkle the fresh herbs, allow to cool and enjoy!