Soy and Sesame Salmon with Noodles Recipe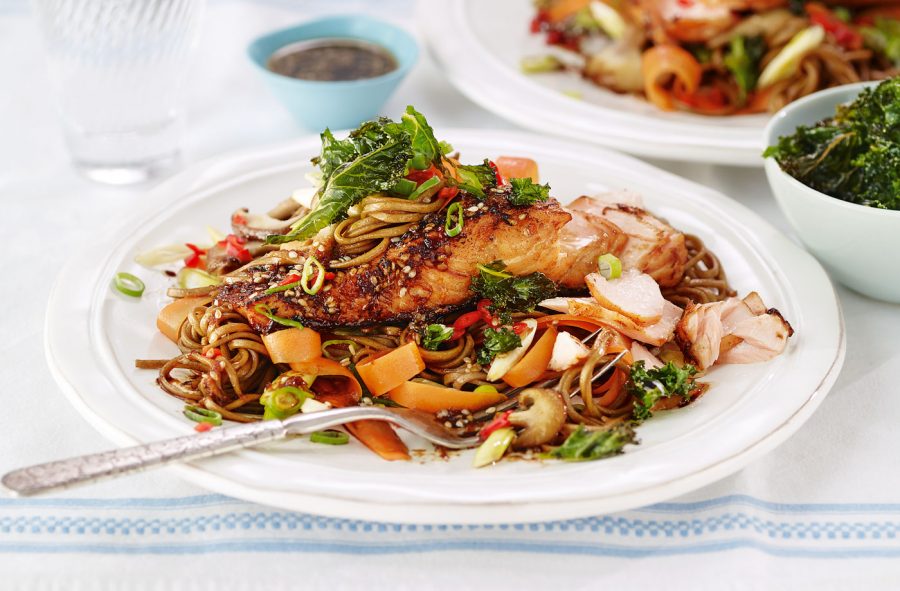 Serves 2 –  Our Salmon Noodle Recipe is a great, fresh Summer salad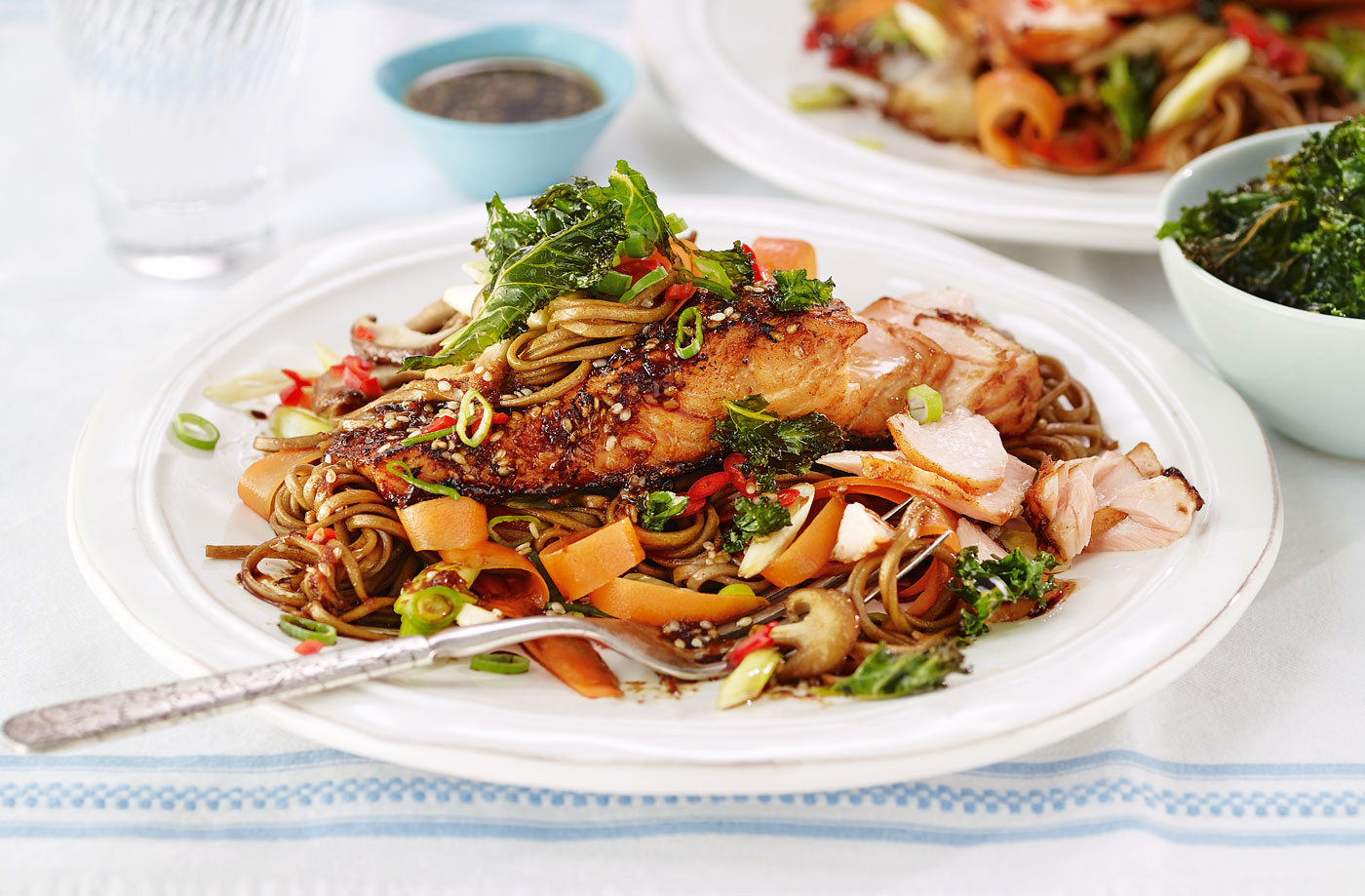 Ingredients
4 Oak Roasted Salmon Fillets
3tbsp Soy Sauce
3 tbsp Sesame Oil
Ginger- finely grated
2 tbsp Sesame seeds
200g Soba or fine egg noodles
100g Mushrooms- finely sliced
1 Large carrot- peeled and sliced
4 Spring onions- finely sliced
1 Long red chilli, seeded and sliced
75g Kale- thick storks removed and torn into small pieces.
Preheat oven to 200°C. Put Oak Roasted Salmon fillets in a shallow baking dish. Combine 1 tbsp of soy sauce, 1 tbsp of sesame oil and the ginger; pour over the salmon. Scatter over the sesame seeds, then set aside to marinate for 10 minutes.
Meanwhile, cook the noodles; drain well and set aside. Put the kale on a baking tray and toss with a little sesame oil. Bake the salmon for 10 minutes and the kale for 8-10 minutes, turning until crisp.
Meanwhile, heat ½ tbsp sesame oil in a frying pan. Add the mushrooms and fry until golden. Stir into the cooked noodles and set aside.
In the same pan heat another ½ tbsp sesame oil and stir-fry the carrots, spring onions and chilli until just wilted. Toss the stir-fried veg with the mushroom noodles, adding the remaining soy sauce and sesame oil to taste. Divide the noodles between 4 plates and top with the salmon fillets.