Lockdown Love in a Box!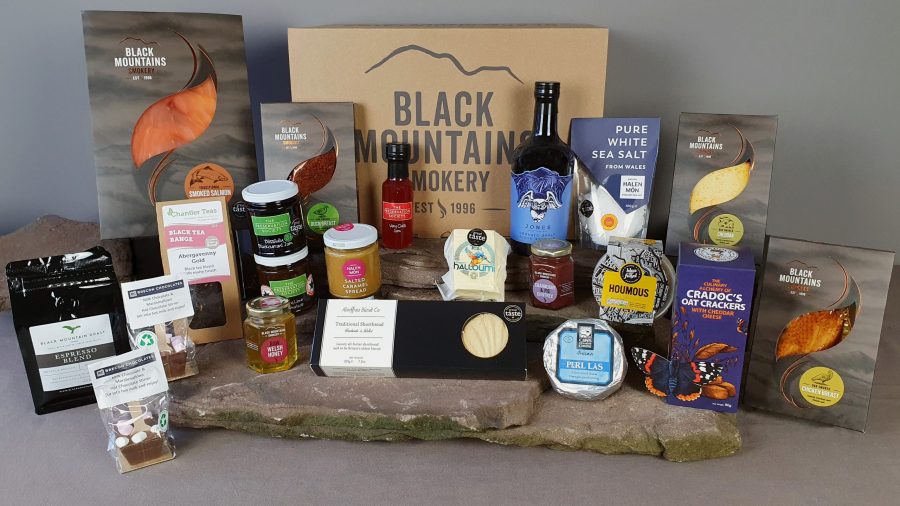 Cwtch & Cariad Hampers – Lockdown Love in a Box
It's that time of year again! Valentine's Day is nearly upon us. And what a strange celebration it will be this year, especially with so many separated from their loved ones. Although it's impossible to whisk your Cariad away for a romantic weekend, or wine and dine them at a fancy restaurant, you can instead treat them to a luxurious evening in with an utterly spoiling Valentine's Day Food Hamper.
We have curated two very special new lines of hampers, each with the aim of treating your favourite people in these trying times.
Our Cariad Valentine's hampers for food lovers have something for everyone. Ranging from smaller treat boxes at £45 to more opulent hampers like the Classic Luxury Valentines Gift Selection with Champagne at £95. They include all the classics; Smoked Salmon, Butter Truffles & A Glass to Raise. Fulfill those desires, whether it be for your Valentine, or just somebody you really care about. We've named them our 'cariad' hampers – the Welsh word for both Love and sweetheart.  We hope that you and your cariad will enjoy them, whether together or apart.
BMS is also introducing our Cwtch Hamper Selections. Ask any Welsh person what a Cwtch is and they will give you a fond smile because a Cwtch is evocative. It's not a cuddle, a snuggle or a hug… It is something so much better. There really isn't anything quite like a proper Cwtch.
Since we are not allowed to give our loved ones a Cwtch currently we hope our Cwtch Hampers – filled to the brim with delicious and heart-warming Welsh produce – will make up for the absence. So why not send a 'Cwtch in a box' this year to a loved one? To tell them how much you miss them, to celebrate a special occasion, or even just to remind them of home.
Order your Valentine's Day Food Hamper in advance to ensure on-time delivery.