Black Mountains Smokery Out in the Wilds of Wales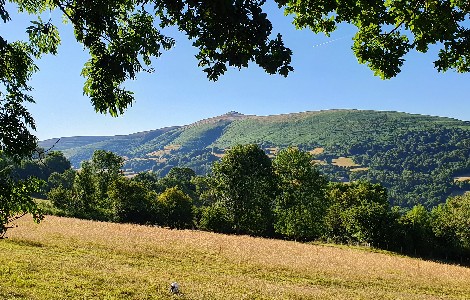 Black Mountains Smokery Out in the Wilds of Wales!
August means summer holidays once again and we've put together a little guide to a few of the places across Wales that make wonderful smoked food creations with goodies from Black Mountains Smokery for you to enjoy!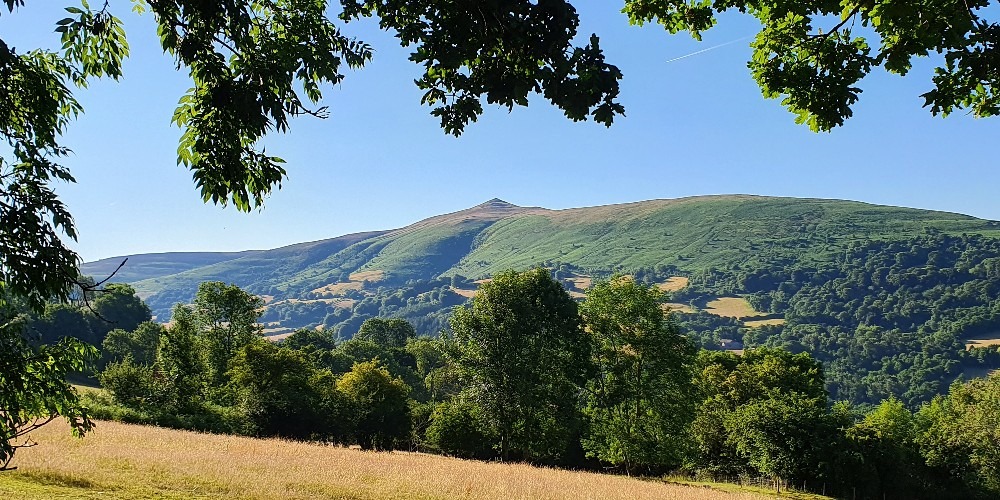 Wales is one of the most beautiful countries in the world and its unique charm attracts millions of visitors a year. There are so many wild and wonderful places to seek out; from rugged peaks and idyllic lakes to long sandy beaches and summer is a great time to visit.
Restaurants, pubs, and cafes are in abundance and we're lucky to supply many of the popular hospitality venues in our local area as well as a few further afield. Here are some of the places that use our produce and the tasty dishes they make with Black Mountains Smokery smoked salmon and oak roasted salmon.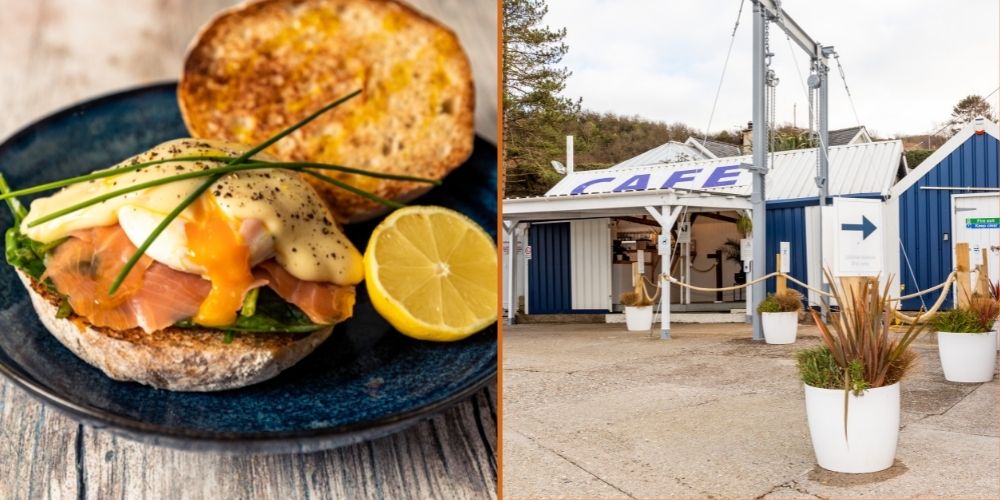 The Little Tea Rooms create fabulous food and drink from a picturesque boatyard near the stunning seaside village of Abersoch in North Wales. They are committed to using Welsh produce in an ethical and eco friendly way and have this divine-looking Eggs Royale with Black Mountains Smokery Smoked Salmon on their menu.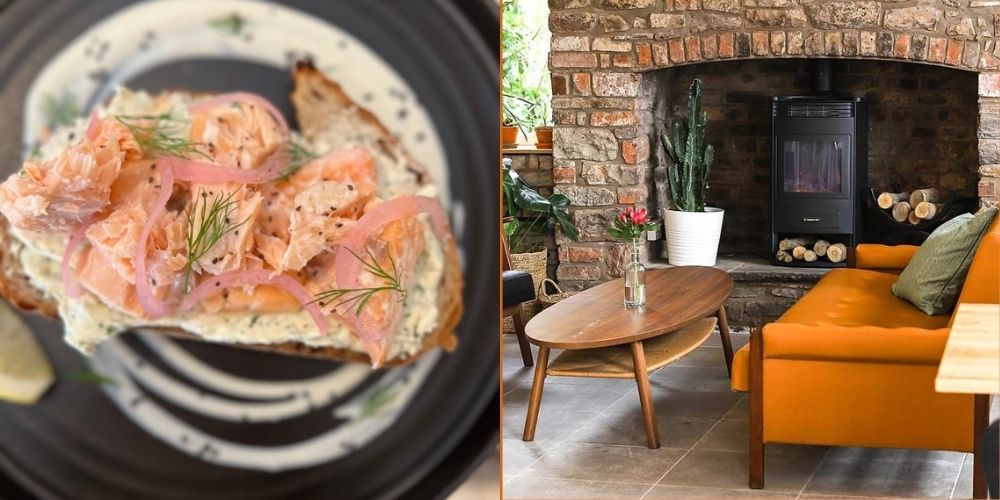 Abergavenny is just down the road from our smokery in Crickhowell and is often referred to as the 'Gateway to Wales'. There are some excellent foodie outlets in this ancient town and Bean and Bread has a prime spot right in the centre. They serve delicious Black Mountains Smokery Oak Roasted Salmon with Dill Cream Cheese, Pickled Red Onions & Lemon Dressing on Sourdough.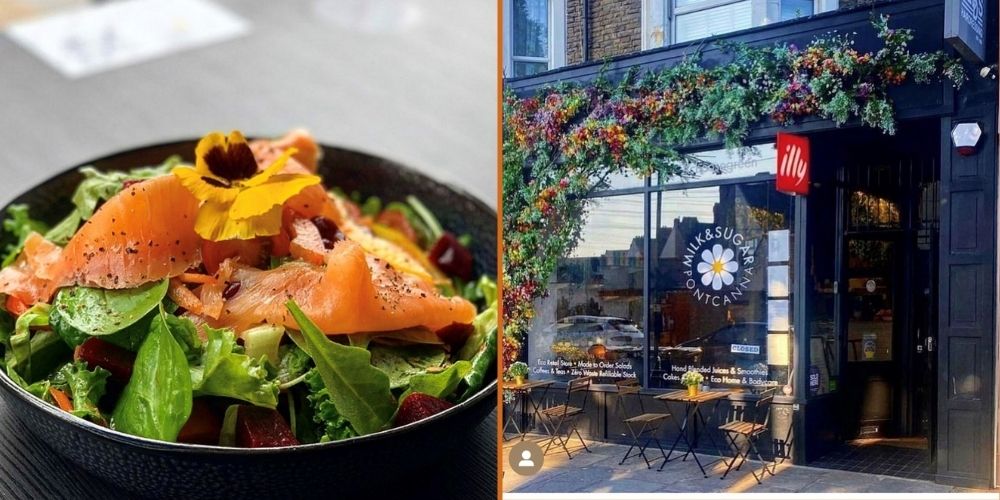 Milk and Sugar in Cardiff is a new customer and they serve this tempting-looking Black Mountains Smoked Salmon with beetroot and baby leaves to take away from their shop in the pretty neighbourhood of Pontcanna. It's a lovely area surrounded by beautiful architecture and independent shops, a great place for a sunny afternoon stroll!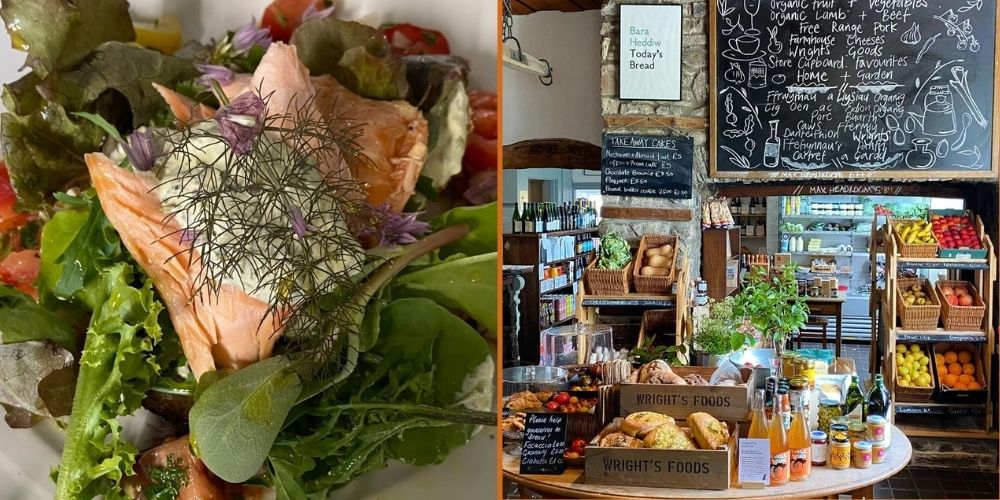 Wright's is a shop and kitchen in Llanarthney, West Wales. They make a gorgeous Black Mountains Smokery Oak Roasted Salmon open sandwich that they sell alongside our smoked duck and smoked salmon in their delightful and well-stocked shop.
We hope you have a lovely summer break whether you're staying in the UK or taking the opportunity to venture further afield this year. Maybe you'll be lucky enough to come across one of these special places!