Crispy Fried Smoked Welsh Dragon Sausages Recipe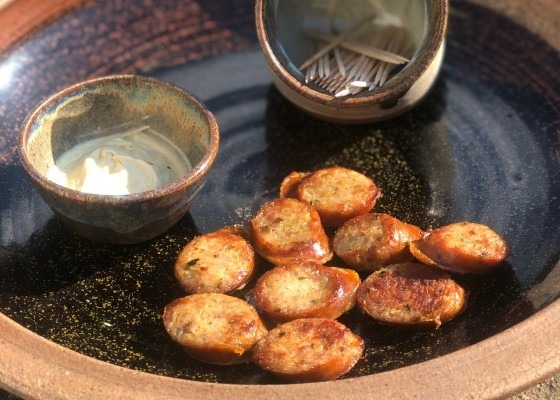 Serves 4- A fabulously quick and easy canape recipe using our Welsh Dragon Smoked Sausages served with mustard cream- ideal for a summer gathering.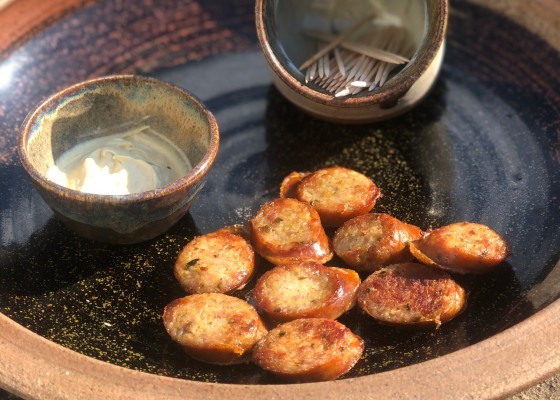 Ingredients
Place 1 tablespoon of Cotswold Gold Rapeseed Oil in a frying pan to heat. Add the Smoked Welsh Dragon Pork Sausages slices and fry for a couple of minutes on each side until golden and crispy.  Meanwhile, mix the Dijon Mustard and remaining oil with the Greek Style Natural Yoghurt and season to taste. All you need is a handful of cocktail sticks so that your friends and family can help themselves.