Smoked Haddock and Celeriac Bake Recipe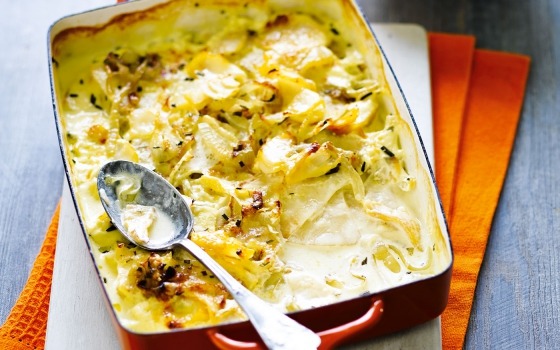 Serves 2 – Add a small salad for a perfect Dinner meal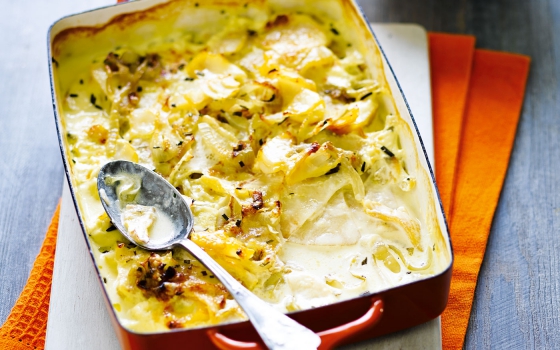 Ingredients
1 Small onion – sliced
1 Rosemary sprig – leaves picked and chopped
200ml Milk
1 Dried bay leaf
Pinch nutmeg
1 Garlic clove – halved
250g Celeriac or potato – finely sliced
75ml Double cream
Preheat the oven to 150°C. Heat the olive oil in a large pan, then cook the onion and rosemary with a pinch of salt until softened.
Put the Smoked Haddock, skin side down in the pan with the milk, a bay leaf and nutmeg. Gently bring to the boil, reduce the heat and simmer for 4 minutes.
Transfer the Smoked Haddock onto a plate, reserving 75ml of poaching liquid. Flake the fish and discard the skin.
Rub a small baking dish with the garlic. Add a layer of the celeriac, followed by a layer of fish and onion mixture; season with black pepper. Repeat until the ingredients are used up, finishing with a layer of celeriac.
In a jug combine the reserved poaching liquid and cream. Pour over the celeriac and scatter with cheese. Cover with foil and bake for 20 minutes.
Remove the foil and increase the heat to 180°C. Bake until golden.
Enjoy your Smoked Haddock and Celeriac Bake with a salad of your choice!