Smoked Haddock Pasty Recipe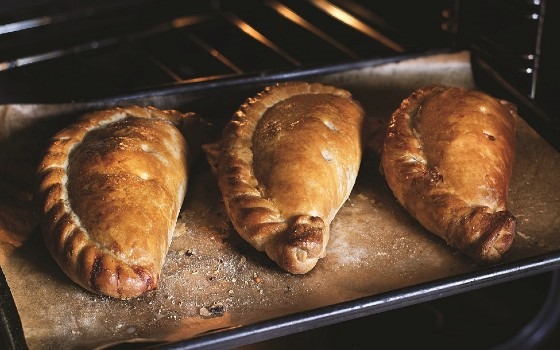 Serves 4- Our Smoked Haddock Pasty Recipe is hearty and warming perfect for lunch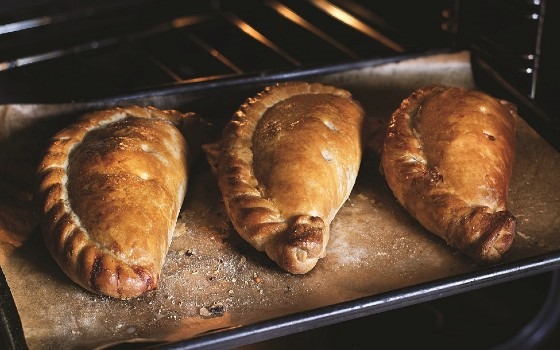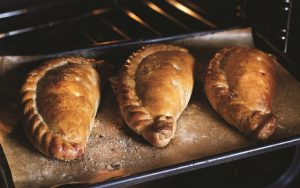 Ingredients
For the pastry
750g strong white bread flour
1½ tsp salt
75g cold butter, diced
100g cold lard, diced
1 free-range egg, plus one yolk, beaten for glaze
½ tsp Halen Mon Sea Salt
For the filling
200g waxy new potatoes, such as Jersey Royals, peeled or scrubbed and sliced into 3-5mm thick pieces
250g swede, peeled and sliced into 3-5mm thick pieces
1 onion, chopped
1 tbsp cracked black pepper
Pinch salt
4 tbsp chopped flatleaf parsley
500g Smoked Haddock, skinned, cut into 1cm/½in chunks
4 knobs of butter
Place the flour and salt in a freestanding food mixer. Add the butter and lard and mix together using the beater attachment. When the mixture starts to look like breadcrumbs, change the beater attachment to a dough hook and add 3-4 tablespoons of cold water. Start to mix with the dough hook to form a dough. You will need to gradually add 220-260ml water to get the consistency that you are looking for, but don't add it all at once as you may not need all the water. Once the mixture comes together to form a dough continue to knead in the mixer for 4-5 minutes, or until smooth and quite elastic. Remove from the mixing bowl, wrap in cling film and place the dough into the fridge to rest for at least one hour.
While the dough is resting, make the filling. Place the sliced vegetables in a bowl and add the onion, cracked black pepper, salt and flatleaf parsley. Mix together then carefully stir in the Smoked Haddock.
Preheat the oven to 180C/Gas Mark 4 and line a baking tray with baking parchment.
After one hour, take the dough out of the fridge and divide it into four equal pieces. Shape each piece into a ball with your hands.
Lightly dust the work surface with a little flour and roll each ball out into a rough circle, about 25cm. Spoon a quarter of the filling onto half of each disc, leaving the other half clear. Top the filling with a knob of butter, then carefully fold each round of pastry in half and join the edges, sealing them with a little beaten egg. Crimp the edges together to make sure the filling is held inside – you can do this with a fork or make small twists along the edges and then fold the ends underneath.
Put the pasties on the prepared baking tray and brush the tops with the beaten egg mixture. Sprinkle each pasty with a little Halen Mon Sea Salt.
Bake for 40 minutes until golden-brown. Leave to cool on the tray for 10 minutes, then serve.