Smoked Mackerel with Roasted Beetroot Salad Recipe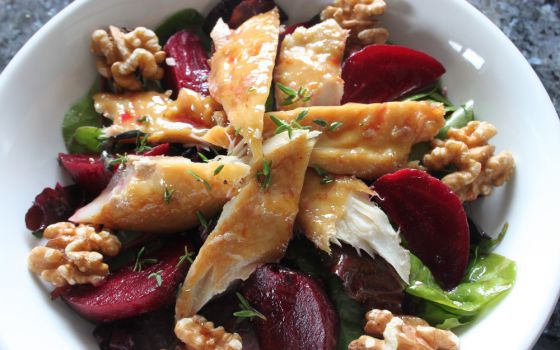 Serves 4- Our Smoked Mackerel Salad Recipe with Roasted Beetroot is a scrumptious option for lunch.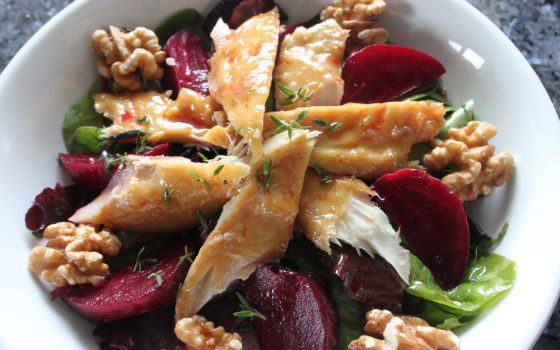 Ingredients
3 Beetroot
5 Shallots
 Handful of Fresh Dill Leaves
1 tbsp Crème Fraiche
250g Salad Leaves, dressed
 50g Walnuts
Wrap the shallots, dill leaves, beetroot and Olive Oil in foil and bake at 180°C for approximately 30 minutes or until soft.
Mix the Horseradish Sauce with crème fraiche to taste.
Flake the Smoked Mackerel Fillets and arrange with all the other ingredients on a plate.
To bulk out this Smoked Mackerel Salad Recipe, serve with some chunky slices of crusty granary bread on the side.