Smoked Salmon & Egg Wrap Recipe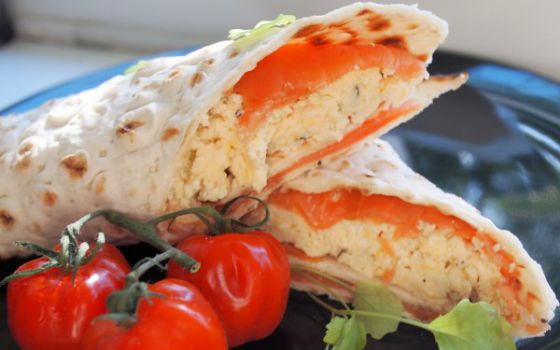 Serves 10 – Our Smoked Salmon wrap is an easy lunchtime option.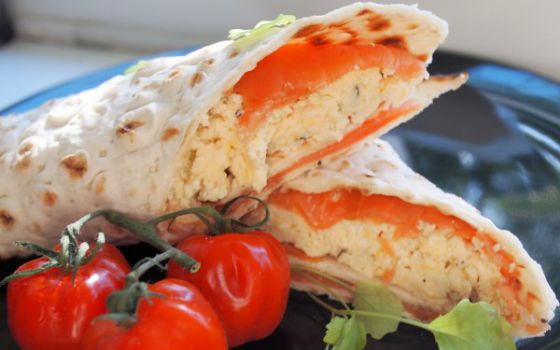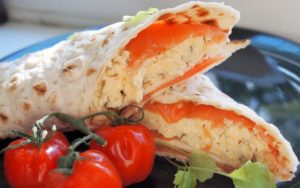 Ingredients
12 eggs
4 tsp Dill Sauce
2 tbsp  milk
½ tsp Halen Mon Sea Salt
10 flour tortillas (8 inches)
100g Smoked Salmon
50g red onion – finely chopped
100g Pwll Mawr – thinly sliced
Olive Oil
Preheat the oven to 180°C.
Whisk together the eggs, milk, Dill Sauce and Halen Mon Sea Salt. Coat a pan with Olive Oil and place over a medium heat. Add egg mixture and stir until eggs are cooked.
Spoon the egg mixture into each tortilla and add the Smoked Salmon, Pwll Mawr and onion. Fold opposite sides of the tortilla over filling (sides will not meet in centre). Roll up the tortilla, beginning at one of the open ends. Place the wraps, seam side down in a baking tray with Olive Oil.
Cover and bake until the cheese is melted.