Smoked Salmon & Mozzarella Salad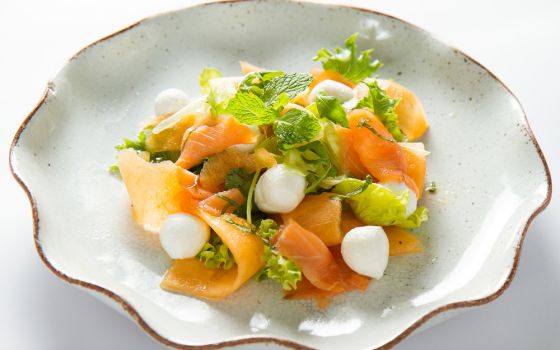 Serves 4 as a starter –  Our Salmon and mozzarella recipe is light, fresh and delicious- perfect for a dinner party.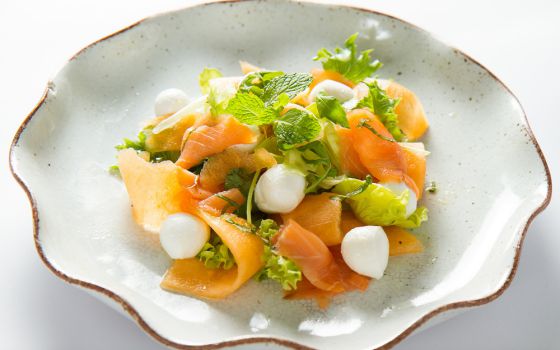 Ingredients
200g Smoked Salmon
1 large bag of fresh salad leaves
200g baby mozzarella balls
For the dressing: 
1 Spring Onions – trimmed and chopped
1 handful rocket
100ml Fino Olive Oil
20ml white wine vinegar
To make the dressing, combine the ingredients together in a blender to make a green salsa.
Arrange the salad leaves, mozzarella and Smoked Salmon slices on individual plates or a large platter.
Drizzle over the salad dressing.
To make this more substantial, toss warm new potatoes in some of the dressing, allow to cool and add to the salad.
For a change make the salsa verde (green dressing) using handfuls of green herbs – basil, mint, coriander with green olives, capers, Olive Oil, Dijon Mustard, and lemon juice to taste.