Oak Roasted Salmon Poke Bowl Recipe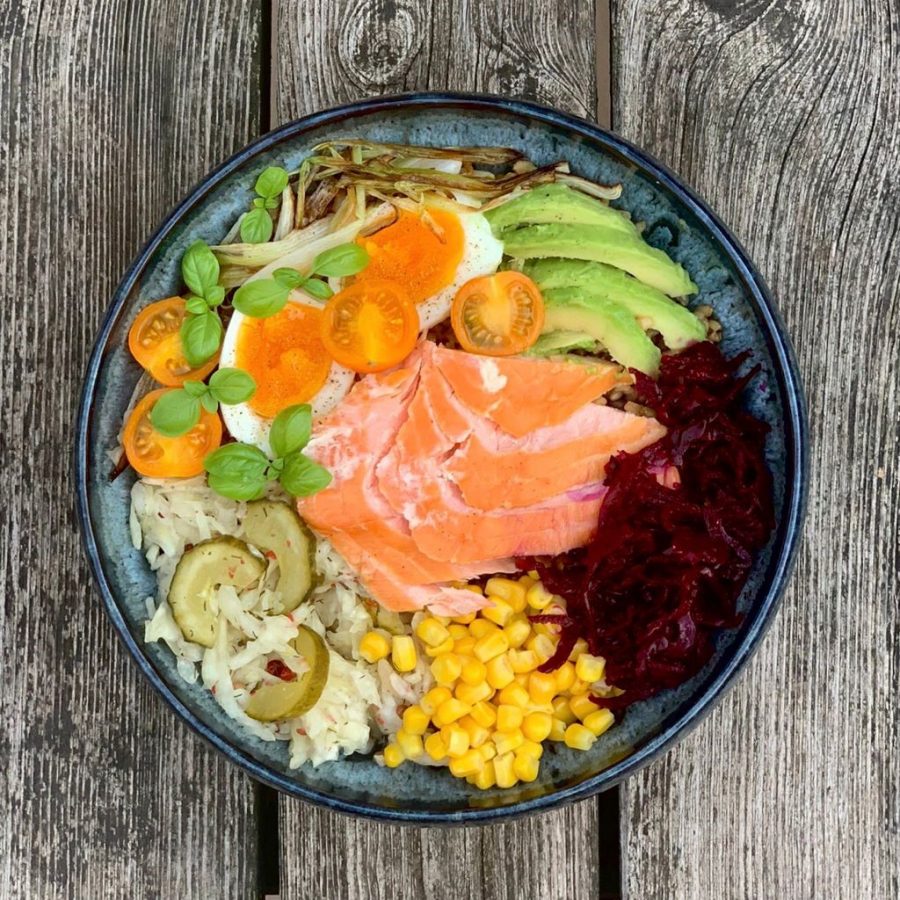 Serves 2 – A delicious recipe kindly provided by Anna from Jones – Trust your gut, using their smoked kraut with dill and cucumber!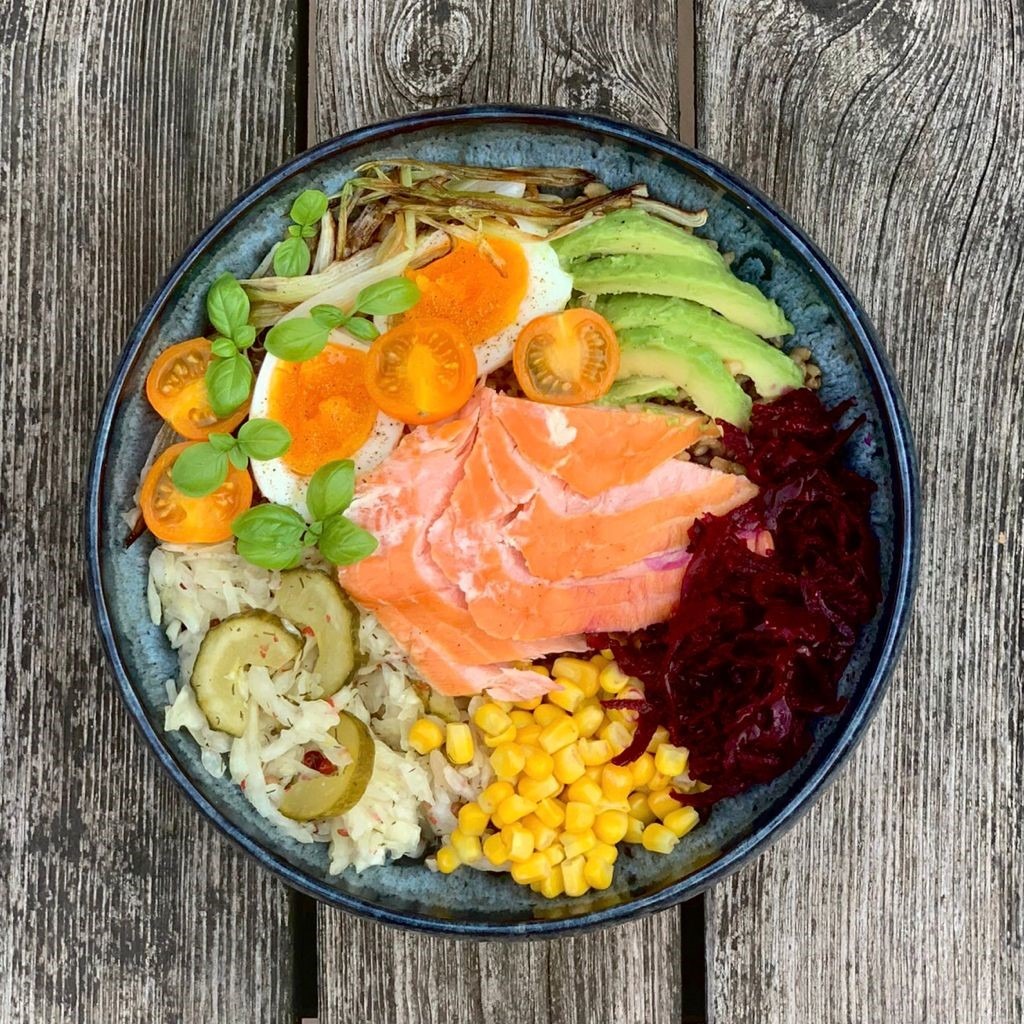 Ingredients
200g Oak Roasted Salmon
100g Jones Smoked Kraut with Dill & Cucumber
150g Brown Rice
1 tbsp Miso Paste
6 Spring Onions
1 Avocado
6 Cherry Tomatoes
1 – 2 Beetroot
1 tin of Sweetcorn
2 Eggs
Fino Olive Oil
Halen Mon Sea Salt
Basil leaves to garnish
Pre-heat the oven to 180°C.
Drizzle the beets with Fino Olive Oil and a sprinkle of Halen Mon Sea Salt. Wrap in tinfoil and place in the oven for about an hour. Once cooked, peel, allow to cool and then grate the beets. This can be rather messy so my advice would be to wear an apron!
Cook the brown rice, drain and add the miso paste.
Trim the ends of the spring onions and fry whole with a little Fino Olive Oil.
Peel and slice the avocado, cut cherry tomatoes in half and drain the sweetcorn.
Split the miso rice equally between two bowls… then have some fun with your colours!
Arrange the rest of your ingredients beautifully around the bowl and place the Oak Roasted Salmon on top.
Finally, garnish with the basil leaves.
This bowl is packed full of flavour and is extremely versatile, you can swap in and out any of the ingredients – really anything goes!