Smoked Trout & Apple Salad Recipe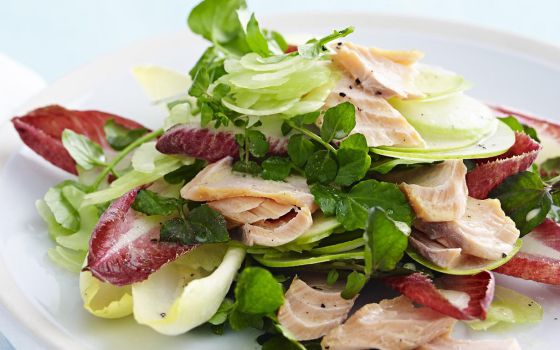 Serves 4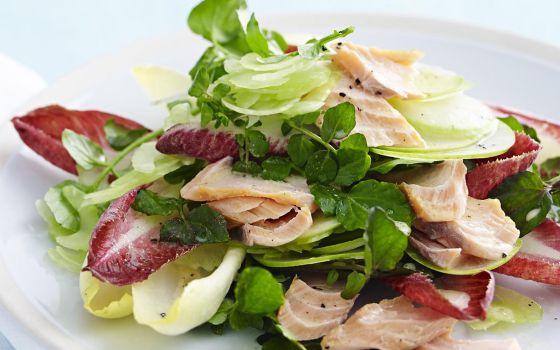 Welsh artisan food and hampers delivered on your day of choice!
Ingredients
2 Smoked Trout Fillets (150g) – flaked
1 Apple – cored & sliced
4 handfuls White Cabbage – shredded
2 Celery Sticks – sliced
1 Red Pepper – sliced into strips
1 tbsp Sultanas
12 Walnuts – halves or broken
1 tbsp Fresh Chives – chopped
1 tbsp Olive Oil
Fresh Lemon Juice
1 tbl Creme Fraiche
1 tbl Horseradish Sauce
Make the dressing by mixing the creme fraiche and horseradish together and drizzle over the salad. Finish with the sultanas, walnuts, chives and a twist of freshly ground pepper. Serve any remaining dressing separately.