Smokey Jo's Versatile Potato Salad Recipe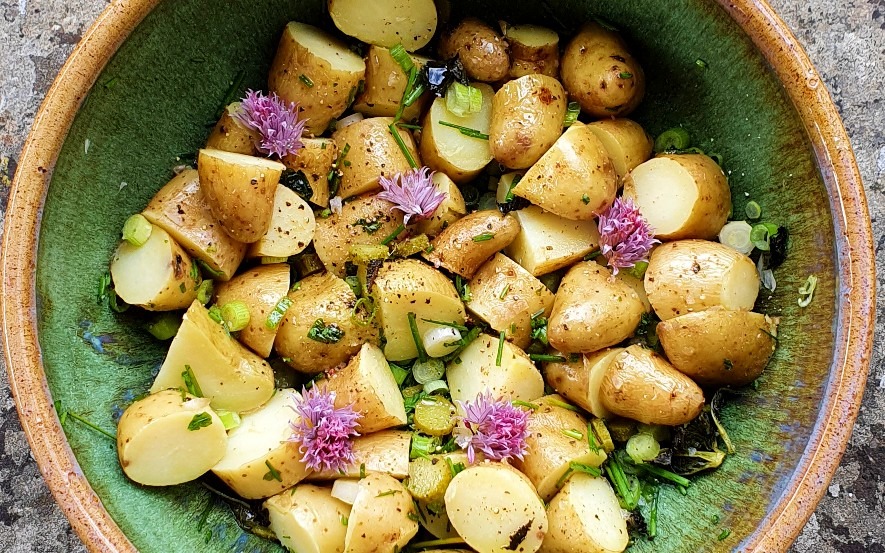 Serves 4-6 – Perfect potato salad recipe to accompany a Summer Lunch, BBQ or Picnic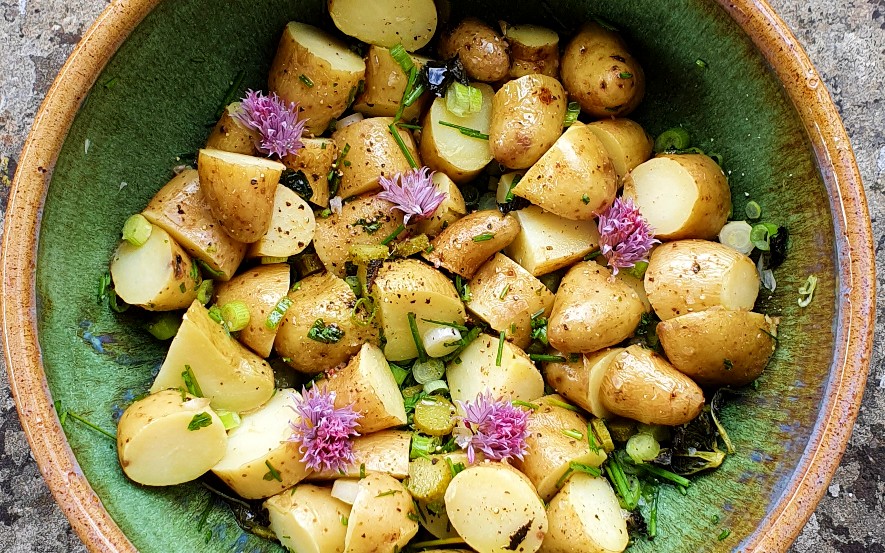 Ingredients
600g New potatoes
Fino Extra Virgin Olive – a good glug
1 Lemon – zest & juice
Capers – a handful
200g Gherkins – diced
6 Spring onions – chopped
1 bunch of Flat Leaf Parsley – chopped
1 Bunch of Chives – chopped
Chive flowers – if in season
Optional Extra's
Boil the potatoes until tender and drain well. Cut larger potatoes in half, and add some Olive Oil before leaving to cool. Once cooled, gently mix the potatoes, flat-leaf parsley, chives, capers, gherkins and spring onions.
Add another glug of Olive Oil, then add the lemon zest & juice, season with sea salt and black pepper and toss. If you want the dressing to be a little sweeter you can also add some of the pickling liquid from the gherkins.
Arrange the chive flowers on top for a beautiful pop of colour and voilà.
Our potato salad recipe can also be the star of the show if you add some of our Gravadlax, Traditional Oak Smoked Salmon, Hot Smoked Trout, or even fry some of our delicious Teifi Organic Halloumi Cheese and scatter it on top to create a wonderful light lunch for veggies or non-veggies.