Kedgeree with Oak Roasted Salmon Recipe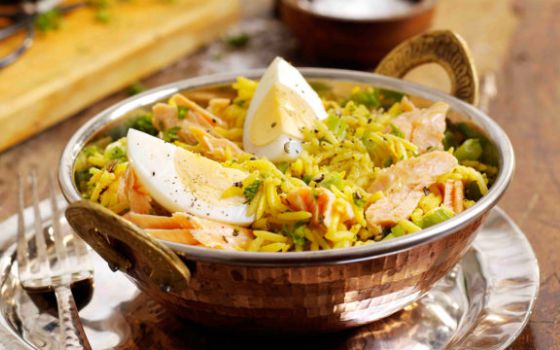 Serves 2-3 – Kedgeree recipe with our scrumptious Oak Roasted Salmon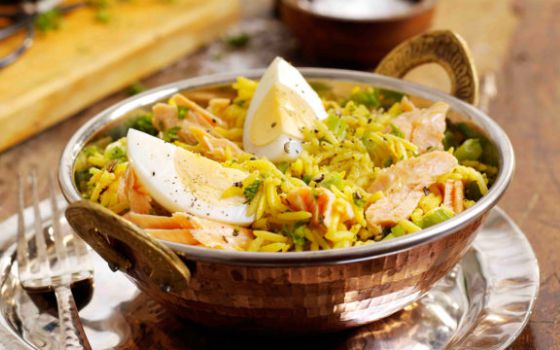 Ingredients
1 tsp Coriander seeds
2 tbsp Parsley leaves – finely chopped
1 tsp Cumin seeds
1 tbsp Coriander leaves – chopped
1 Small onion – finely chopped
1 tbsp Crème fraiche
175g Basmati rice- washed
2 Eggs – hard boiled, shelled & sliced
350ml Vegetable stock
Add the coriander and cumin seeds to a pan with a little Rapeseed Oil and heat until the seeds begin to pop. Add the onion and cook for about 5 minutes. Stir in the rice and cook for 1-2 minutes. Add the stock, bring to the boil and cook on a very low heat until rice is tender.
Meanwhile flake the Oak Roasted Salmon into large pieces. Fold the fish, half the herbs, crème fraiche and eggs into the rice. Season and garnish with the herbs to serve.
This would be equally delicious if made with Smoked Haddock.