Perfect Pancake Day Preparation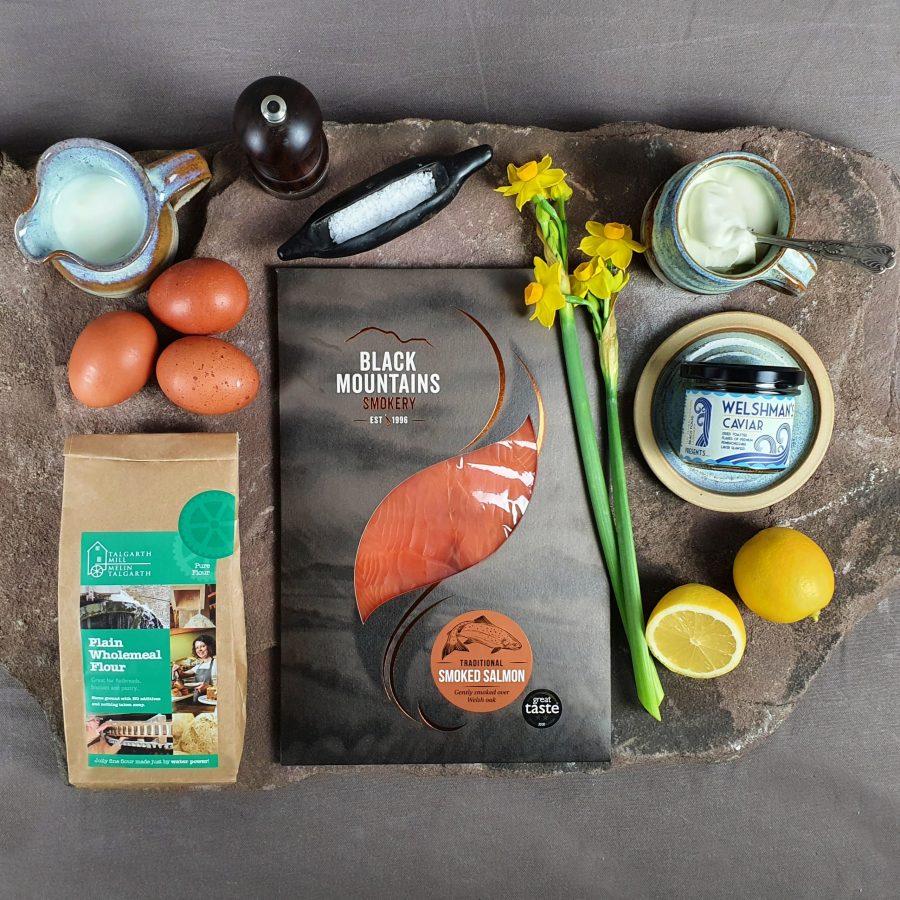 Prepare the perfect food for Pancake Day.
Here are a few of our favourites to go with both sweet and savoury pancakes! Do pop to the shop and stock up on some goodies ready for Tuesday!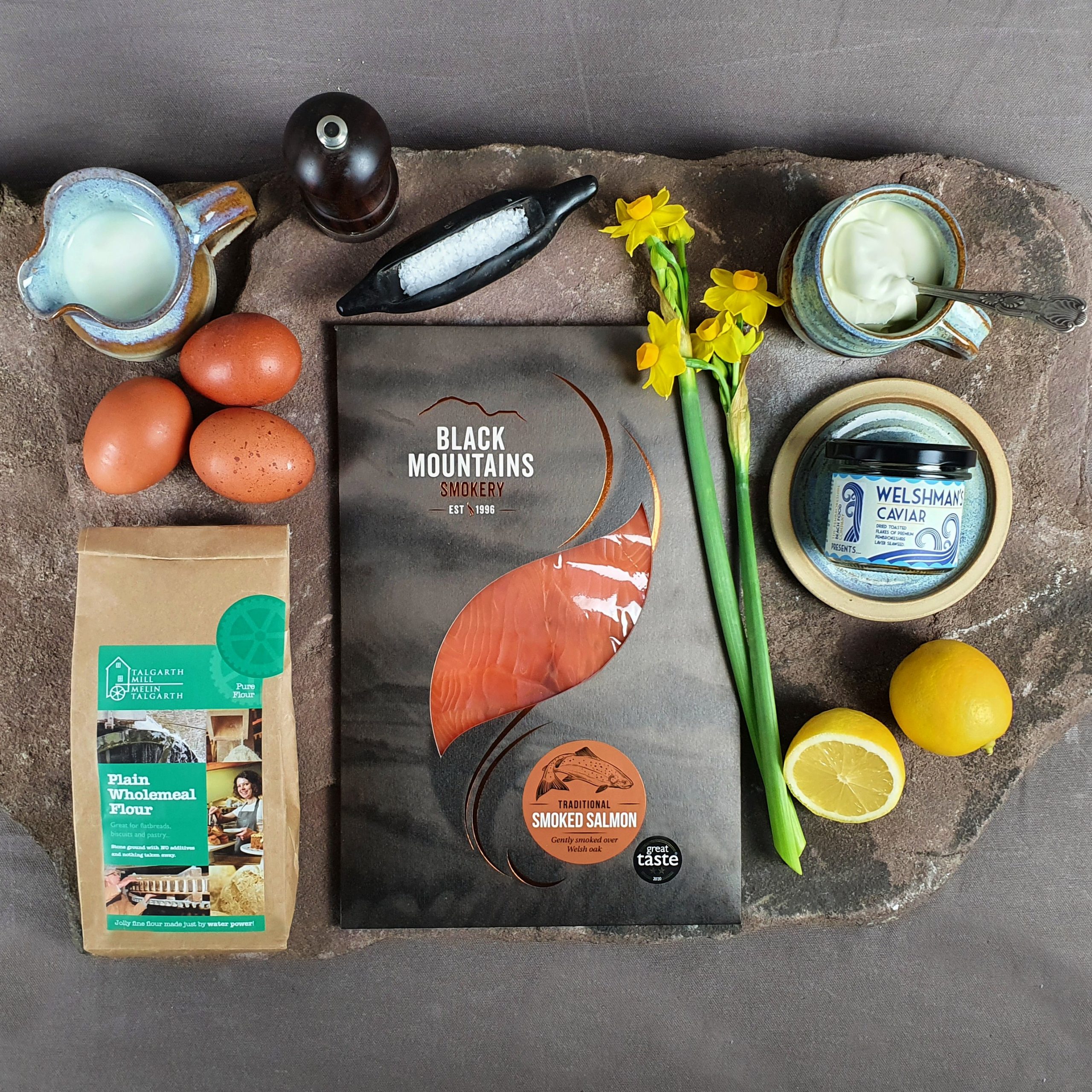 Ingredients
100g Wholemeal flour
300ml Milk
2 Large eggs, beaten
50g Calon Wen butter, melted and cooled
Toppings
200g Smoked Salmon
6 tbsp Crème fraîche
1 Lemon, juiced
A sprinkling of Welshman's caviar
4 sprigs of dill (optional)
Put the plain flour, eggs, milk, butter, and a pinch of Halen Mon sea salt into a bowl & whisk to a smooth batter.
Set a frying pan over medium heat and melt a knob of butter.
When hot, pour in your batter & cook the pancakes until golden on both sides, keeping them warm in a low oven as you go.
To make the toppings, mix the crème fraîche with the lemon juice – you could also add some dill here too. Top the pancakes with some smoked salmon and a dollop of Crème Fraiche and sprinkle with some yummy Welshman's caviar.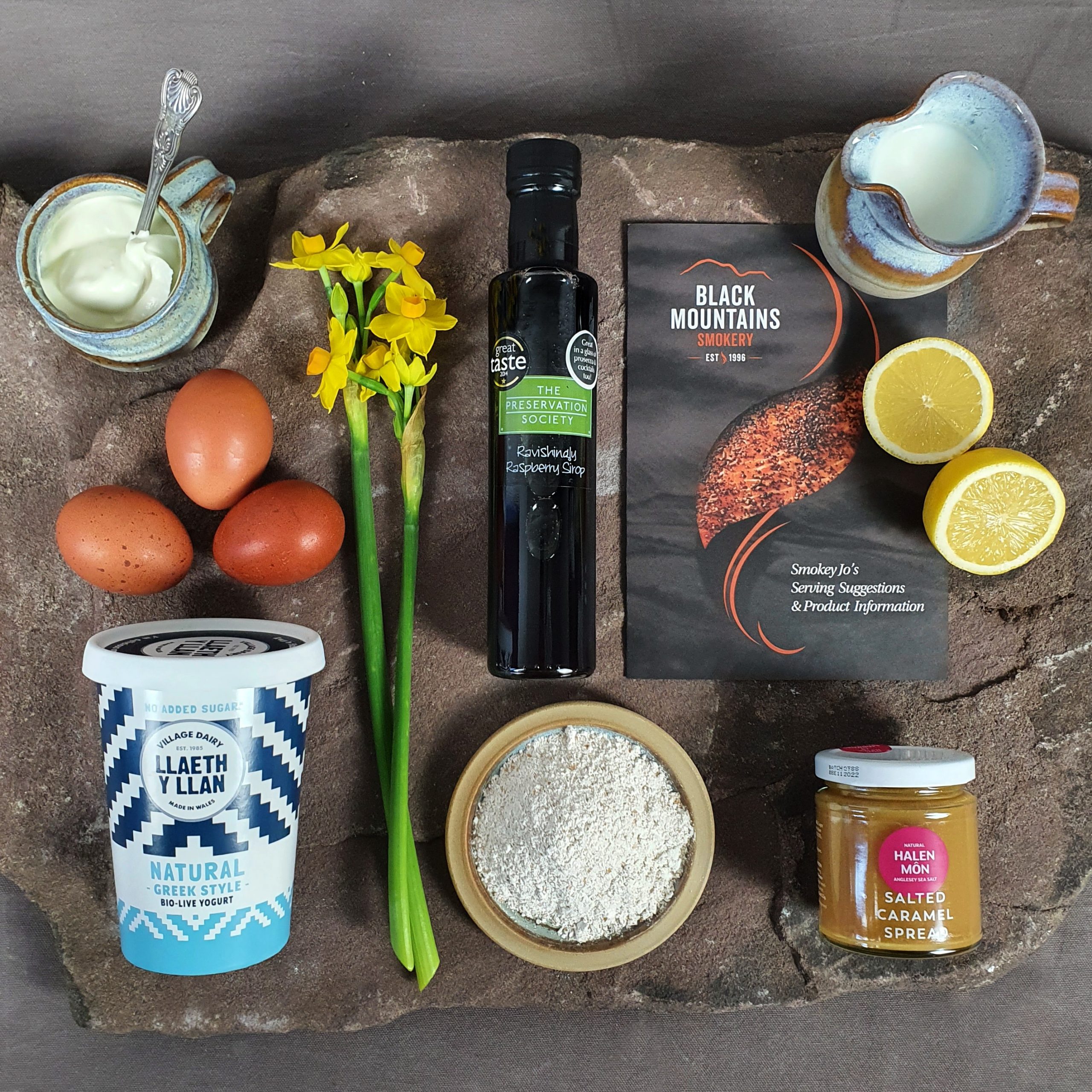 We don't need to tell you what to do with these!
Just make the pancakes in just the same way and simply add lashings or generous scoops of whatever takes your fancy whether it be delicious Raspberry Sirop, scrumptious Caramel Sauce, silky Natural Yogurt, or local Welsh Honey, and ENJOY! Maybe leave out the seaweed on these – Ha!
Here are some other scrummy recipes to tantalise the taste buds…
Smoked Salmon pancake recipe
https://www.smoked-foods.co.uk/recipes/smoked-salmon-and-laverbread-pancakes-recipe/
Smoked Duck pancake
https://www.smoked-foods.co.uk/recipes/smoked-duck-pancakes/
In Russia Shrove Tuesday is known as blini day, why not try something different this year to pancakes and if your really feeling fancy add some Caviar too!
https://www.smoked-foods.co.uk/recipes/smoked-salmon-laverbread-blinis-recipe/