Smoked Chicken Spring Salad Recipe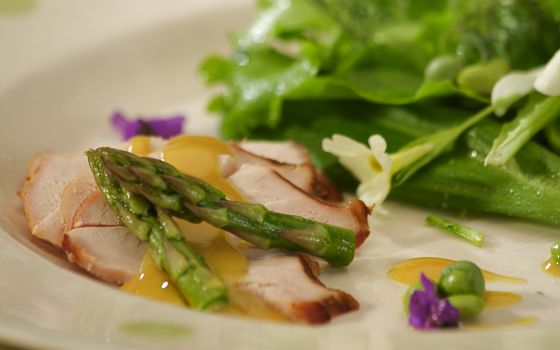 Serves 4-6 as a starter – a delicious and beautiful springtime dish!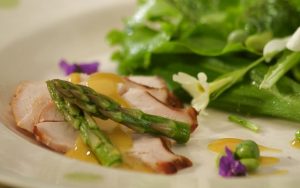 Ingredients
2 Smoked Chicken Breast
(Or 2 Portions Oak Roasted Salmon)
A Selection of baby salad leaves
A selection of hedgerow and woodland leaves and flowers: Primroses,Violets, Wild garlic leaves ( & flowers in early summer), new baby Dandelion leaves, Wood Sorrel (Oxalis) leaves and flowers
Baby asparagus spears – cooked al dente
Fresh garden Chives
Honey & Dijon Mustard Vinaigrette
Our Smoked Chicken spring salad recipe really is just as simple as it looks!  Arrange the seasonal leaves and asparagus around slices of Smoked Chicken or flakes of Oak Roasted Salmon and decorate with the flowers and chives.  Drizzle over the dressing and serve.