Smoked Duck and Cherry Salad Recipe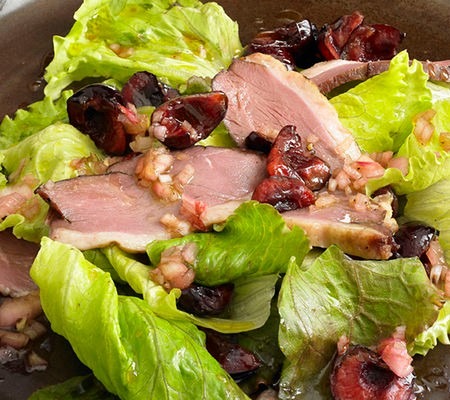 Serves 2 – Our Duck Salad recipe would be a fabulous dinner party dish, just increase the quantities!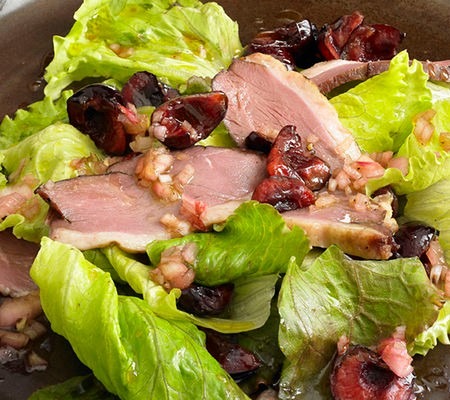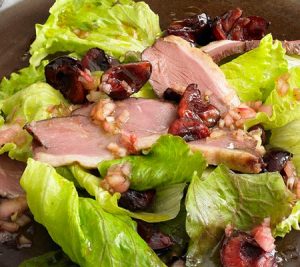 Ingredients
½ shallot, finely minced
4 tablespoons Fino Olive Oil
2 tablespoons red wine vinegar
3 teaspoons Dijon Mustard
Halen Môn Sea Salt
Freshly ground black pepper
2  head crisp Little Gem lettuce
1 large handful cherries, pitted and roughly chopped
170g Smoked Duck Breast, thinly sliced
Prepare the dressing by whisking the shallot, olive oil, vinegar, and mustard in a small bowl. Season to taste with salt and pepper. Wash and dry the lettuce and tear leaves into bite-sized pieces. Toss the leaves in a large bowl along with the cherries and dressing. Divide the salad among two plates and top with the sliced duck.
This salad would be fabulous for a dinner party – just increase the quantities according to how many guests you have.