Smoked Duck with Hedgerow & Port Jelly Canapé Recipe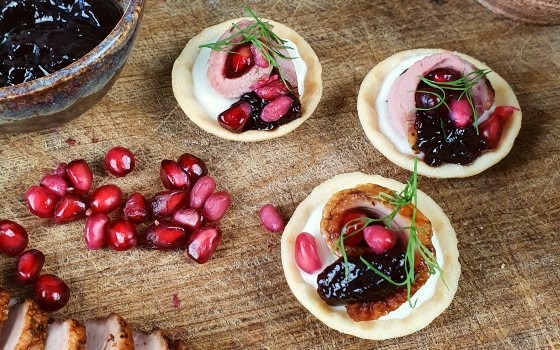 Our Smoked Duck canapé is heaven in a bite!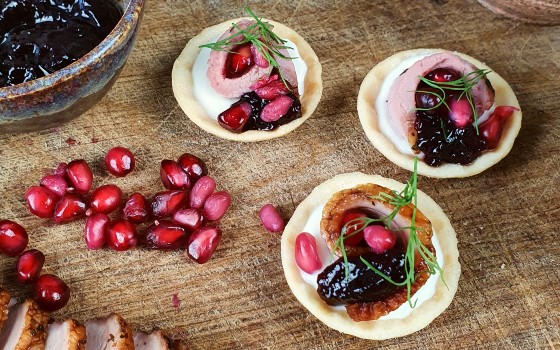 Ingredients
Pomegranate Seeds
Lay the Canapé Shells onto a serving platter or board.
Spoon in some of the Llaeth Y Llan Natural Yogurt.
Roll the Smoked Duck slivers into spirals and place on top of the yoghurt (the yoghurt holds the duck in place)
Add a small dollop of the Hedgerow and Port Jelly and sprinkle on some of the pomegranate seeds.
Not only will this Smoked Duck canapé look divine it will have your guests wanting more!