Smoked Salmon Salad With Cream & Turmeric Slaw Recipe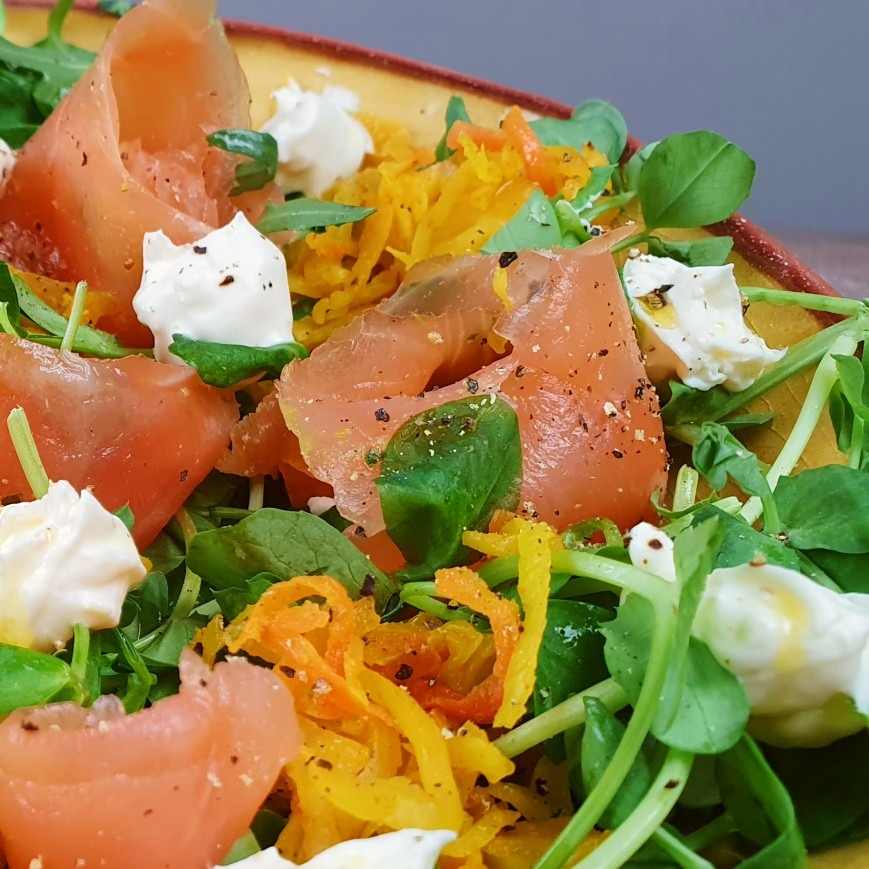 Serves 2-4 – A delicious and colourful Smoked Salmon salad and Tumeric slaw recipe- the perfect summer salad!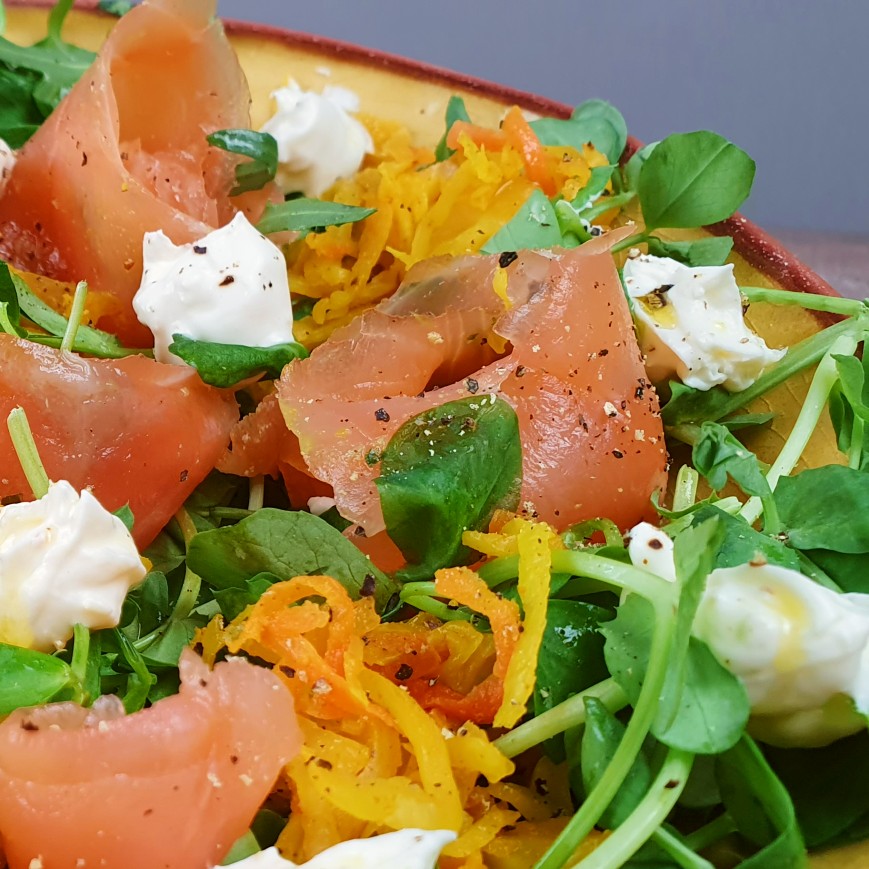 Ingredients
Salad Leaves – Red Chard, Rocket, Spinach, Pea Shoots
1 Lemon – zest
Salt & Pepper
Arrange your leaves into a large serving bowl and place your slices of Smoked Salmon on top – it looks especially beautiful if you loosely twist the strips into little rolls.
Place generous spoonful's of the Tumeric Slaw in between the Salmon – here the salad really starts to come to life with pops of yellow and pink!
Mix the Llaeth Y Llan Natural Yogurt (or crème fraiche), Horseradish Cream and lemon zest in a bowl and add salt and pepper to taste.
Place little dollops of the cream onto the salad and finish it with a generous drizzle of the Smoked Oil and a twist of black pepper.