Smoked Sea Bass & Spelt Salad Recipe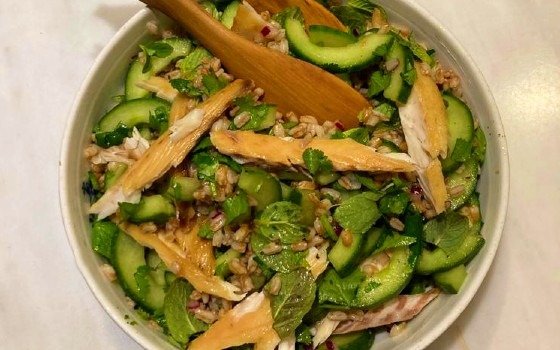 Serves 2 /4 – Our Smoked Sea Bass can be served as either main course or starter!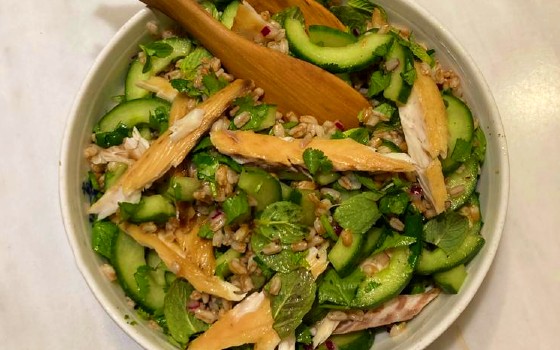 Ingredients
Half a cucumber
Half a red onion – finely diced
2 tbsp of Cider Vinegar
2 tsp Caster Sugar
150g Pearled Spelt
Small bunch of mint – leaves and stems separated
Cut the cucumber in half, lengthways, scoop the insides out and then chop into half-moons and place in a bowl with the sugar, Cider Vinegar and Halen Mon Sea Salt and pepper. Toss together so the cucumber is coated, leave to one side.